I am From
December 13, 2012
I am from paved streets and busy sidewalks. From cement and brick.
I am from the Brooklyn Bridge to the Jersey Turnpike
I am from dandelions we wished on in Mid-march, before spring break
I am from the scrabble games, monopoly money, bowling lanes and spades decks.
I am from the laughs, tears, good times and bad.
I am from the sweet smell of yams, green beans, and catfish that seeped under and through all the doors and walls in the house.
I am from the party people and servants of Christ.
From Betty, Edward, Ralph and Aurelia.
From the fish my grandfather caught and the dinners my grandmother made.
From sticks and stones may break your bones but names will never hurt you.
I am from our father who art in heaven hallowed be thy name
I am from the Grant Johnson branch which consists of fried chicken and Whitney Houston
But I am also from the rainforests of Costa Rica which consists of Spanish rice and a mixture of my grandmother's novellas and cousin's machata.
I am from the dark, burnt skin of my Pop-pop, from the fires he's been in and lived to tell stories about.
From the scar down the leg of my grandma from the surgeries she's endured. From the long hours she slaved over the stove to feed the loves of her life.
From the drawers in the back of closets to the walls in family living rooms, on the mantels above every family member's fireplace.
I am from the memories we made, memories that will never fade.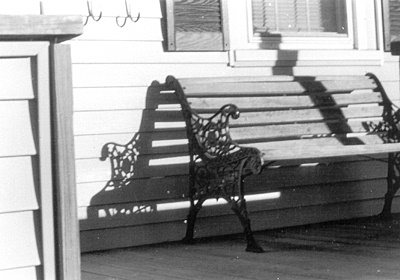 © Lauren O'D., Weymouth, MA