Come Home
January 4, 2013
It's been ten months. Ten months without you. Where are you?

We were best friends, right? We grew up together. We watched movies, went to parks, did sleepovers, ate together, studied together…and now you're gone. We were supposed to do these things together. But you've disappeared.

Do you know that your dog died? And your brother has finally got a job?

I miss you. Your family wants you back. I want you back. Your family has given up all their hope. But I have not. I still hope you will come back to us.

I have stopped taking your street on Fridays. I know I'll not see you there.

My little brother keeps asking about you. He asks me whether we're still friends. "Of course we are", I laugh and say. But deep down, I know that I might not even see you again. Do you not miss me? Do you not miss me at all?

Your mother stares out the window. I saw dried tears on her cheeks. She waits for her only daughter to come back. She loves you. She loves you so much. And I saw your brother crying for the first time, yesterday night. Yesterday was your birthday, remember? But you weren't there for me to call you at 3 in the morning to wish you a happy birthday. Your case has been closed officially by the police. What a birthday present, huh?
I just want you to know, that I'm sorry. I'm sorry for every fight we had. Just come back, and we'll never fight again. Never ever. I love you. You know that, right? I can't stand one more lonely Friday. I'm here for you. I will always be here for you, no matter what happens. I wonder if you know how many times I think about you, how many nights I've stayed awake thinking about you, how many times I've sat there and cried about you…I wonder if you know how much I love you. Just come back.

Ten months without you.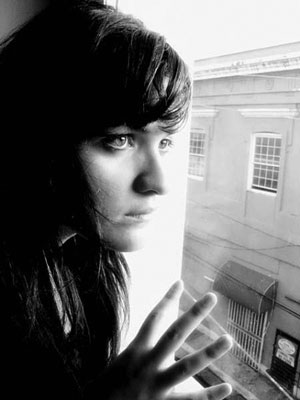 © Eveliz V., Bayamon, Puerto Rico