Girls and Guys: The Difference
January 26, 2013
"Can you do drills with me?"
"I'm working with this group."
Every day, I hear these words and I die inside.
They don't know how much it takes to step out onto the mat when you're different. They don't get how hard you have to push yourself to try to be just as good as they are, just as strong, just as much of a wrestler as they are.
It's not directly coming out and saying, "You don't belong with us." They work with me if they have to. But they project this feeling that I'm unwanted.
It sucks.
I love wrestling. It is my life. My team is full of great guys and we have another amazing girl, and I love them all to bits and pieces and whatnot.
But the attitude the team gives toward me, toward the other girl; it makes me feel unwelcome. That's indirectly my fault. I am a girl, I did make my choice about going onto the team, everything.
It's also not my fault that I was born a girl. I am who I am. If I'm a female wrestler, then I will be a female wrestler, and whatever the boys think will be what they think.
We're supposed to be a team.
I guess...not all of us feel that way, and it's sad.
"Can you do a couple of drills with me?"
"I can't. I'm working with them."
"Can you do a couple of drills with me while the other girl's stretching?"
"Um...why don't you go stretch too?"
"Hey, Jenny, you okay?"
"Yeah."
"Uh okay then. See ya."
We're supposed to be a team.
With us girls in a male-dominant sport...will we ever be?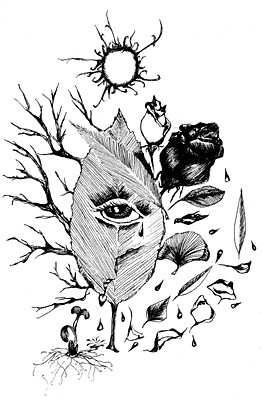 © Cara L., Cheney, WA