Admiral Angel
March 9, 2013
The first day back after it happened was beyond what I could have imagined. The halls were unusually quiet- not silent, but quieter than was normal for our school. I was swimming in a sea of blue- a part of it, even. No smiles, no laughs, just straight faces. Straight, emotionless, pained faces. Things like this don't happen here- not in our school. A shock, I guess you could call it. His brother was here today. I couldn't look at him without the tears rushing to my eyes. The pain he must feel, the loss, the heartache, all of it had me wondering how he held it in. A smile plastered to his face, yet pain behind his eyes. Words in the moment, tears in the darkness.

The impact, if only he could see the impact this has had on the school. Such an innocent, beautiful flame snuffed out in its youth. So much potential, so much to live for yet not enough time. Taken so innocently from the family and friends and community that loved him. Always smiling. That's how I remember him, even the few times I saw him. There was always a smile on his face. Surrounded by friends, happy with who he was. Sometimes I wonder why. Why, God, why? Why him? Why such an innocent boy taken so early? Why him? Why now? Why…why…why…?

He'll be remembered, I'm sure of it. How could one so kind and friendly not be? The football team has dedicated their season to him. Every play, every tackle, every catch, every touchdown in honor of him. What else can be done to show their love? I hope… I hope he knows how much he'll be missed. God, will you tell him? For us. Tell him. Joey, you are forever in our hearts. We love you, Admiral Angel.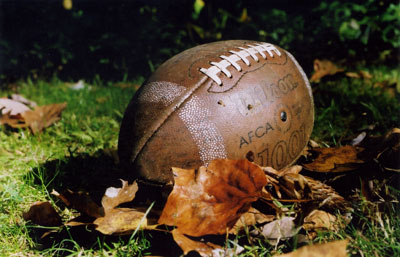 © Michael L., Bethesda, MD