Smile!
April 13, 2013
As my car rolled into the parking lot of what was soon to become my second home, I was at a loss for what to expect. Megan, my best friend since the wonders of diapers and Dr. Suess, had finally managed to wake me from my Saturday slumber and get me to volunteer at what she called her "little slice of heaven." Dressed in a weathered soccer tee and ripped jeans, I picked at a couple of loose threads to temporarily cure my anxiety and dispel the nervous thoughts buzzing in my mind: Are they going to like me? Will I fit in here? What if I say something wrong? What if I can't handle the situations correctly? These negative thoughts produced an overwhelming desire to turn the car around and surrender to the refuge of my bed, but we were halfway through the parking lot and Megan was already signaling for me to come inside: too late.

When we walked arm-in-arm through those double doors, I was taken aback by the scene that was unfolding before my eyes. About a dozen people, equipped with turkey hats and painted faces, were excitedly throwing miniature pumpkins at ten makeshift bowling pins: Turkey Bowling was the game, Thanksgiving celebration was the aim. When Megan interrupted the game to introduce me to the group, the round of smiles and high-fives I was met with immediately put my mind at ease. A wave of calm rushed over me, and I knew that I belonged.

"I am Donnie, are we friends?"

This was the first greeting I received from the motley crew at Schott Communities for the Deaf and Disabled, and the way in which Donnie Maiz's eyes and smile lit up when he said it will forever be one of the greatest moments of my life. Donnie and all the other patients that frequent Schott Communities were born with autism, Down syndrome, or paralysis; some people would say that they "suffer" from mental retardation or physical abnormalities, but how could the happiest and most genuine people I know be suffering? This group of people, who I will always regard as my second family, have the ability to infect you with happiness no matter the circumstance; when I volunteer at Schott for six hours every Saturday, I am always able to leave my biggest problems at the foot of those double doors.
I would happily play duck-duck-goose until my legs are reduced to melted jello, read the same Bernstein Bear book a thousand times, and sit through back-to-back showings of the High School Musical movies just to see one of my friends smile. Having the opportunity to spend time with such a lively and determined group of individuals is one blessing in my life that I will never take for granted, for they have taught me more about true kindness and selflessness than anything I have experienced thus far.

When I look back at my high school career, I cannot help but thank the patients at Schott Communities for being the catalyst for my love of community service: over 1,000 hours and various projects later, I know that their warm smiles were the inspiration that sparked my desire to leave a legacy of positive change.

It was Donnie's disarming greeting in that blissful moment four years ago that taught me the power of a smile: in any moment of weakness, when a person is overcome with negative thoughts or emotions, a simple smile can serve as an instrument of peace, calm, and delight.

Some say that one unexpected smile can change someone's day; my experience proves that one unexpected smile can change someone's life.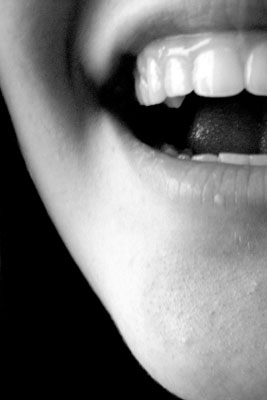 © Katya K.