Atelophobia
July 17, 2013
Heart pounding and cheeks flushing, I briskly walked – or more fittingly, stumbled – to the front of the room with my hands in my pockets and eyes glued to the floor. Inhale, exhale, speak.

"Germany 1933 – German citizens were exposed to the harsh effects of famine, social unrest, high unemployment, poverty, and a corrupt society under Bolshevik di-dic-tatorship."

A combination of my zeal for the topic and the overarching anxiety I experienced for having to present it to my 30 classmates had culminated in one fatal misstep – the stutter. In my mind, there was no recovering: my classmates noticed, my teacher noticed, and I noticed. And, when it came to my own reaction to this tragic move, the word "notice" is an understatement. The very moment after the second, nerve-induced "di" in dictatorship burst from my lips and pierced the air, my mind transformed into a vortex that removed the rest of my page-long, fully memorized presentation from my memory and replaced it with purely negative thoughts. This one mistake shattered my chance at perfection and, instead of bouncing back with a vengeance and giving the best presentation of my middle school career, the insignificant stutter consumed me until everything from my ears to my toes flushed crimson and tears welled up in my eyes. I was, in a word, inconsolable; I was a hypercritical perfectionist with no self-esteem or tolerance for mistakes; I was the girl whose Achilles' Heel was knowing that I had an Achilles' Heel.

That girl lurked inside my subconscious from that presentation in seventh grade up until Sophomore year, when a moment of reflection allowed me to take a step back and realize that doing MY best is much more rewarding than doing THE best. The fire of competition lies within myself and burns to surpass my own personal goals rather than the expectations placed on me by others. It was this reflective spark, the flicker of truth that I had always known but chosen to ignore, that ignited what is now my self-esteem. The energy I once channeled into self-criticism and degradation was put to a greater, more productive use and can be seen in all facets of daily life. The girl who once feared presenting like the plague is now the first one to volunteer; writing essays and poems are seen as creative stepping stones to a limitless destination rather than chances to fail or be inadequate; comparing my beauty and talent to those of my peers is now an outdated practice.

Self esteem is an instruction manual on how you should be looked at and treated by other people and yourself. When written by an author who accepts one's flaws with compassion and a desire to change and grow, the manual is an ode to confidence written by go-getters, for go-getters. I am happy to say that my new Achilles' Heel is the idea of NOT having an Achilles' Heel.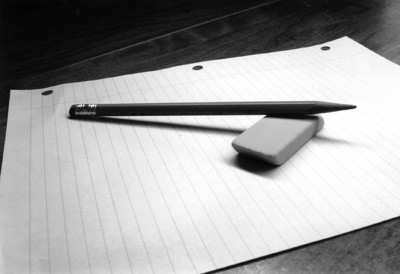 © Michael H., Mildford, CT