Autumn Love
August 16, 2013
I sing to myself and step outside, closing my eyes as I breathe in the crispy air and smell the fragrance on fallen leaves. My hands are snugly buried in my light green hoody pockets.

He is there, but I don't see him or sense any presence. He hears my singing and looks around to see where the voice comes from. Then he sees me, he smiles as he takes another step. I hear the noise and instinctively turn his way. A soft gasp escapes my lips and his smile nearly overtakes his face. I whisper his name and he moves towards me. I break into a run and he does the same.

We run to each other, arms opening. I meet his embrace and he lifts me up and spins me around, laughing as I cling harder in case I fall. He gently lowers me to the ground, his arms still a round my waist and I stare up at him. I realize how much a truly love him and I see his love for me as it shines through his eyes.

For a moment he just stands there, looking down at me. I cannot look away. Then he leans down and softly kisses my lips. As he raises his head and lets go of me, I can hardly breathe. He doesn't say a word, but his deep blue eyes twinkle.

Even after he leaves I still stand there, unable to move as the realization of what just happened slowly shows itself.
The wind brushes my hair acrossed my face and another handful of golden leaves fall around me…..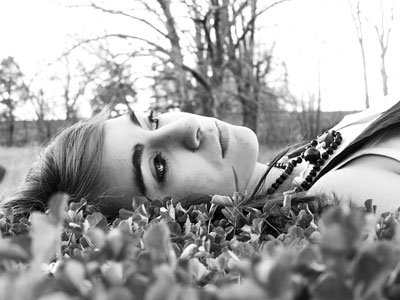 © Jasmine R., Bourbon, MI