Gymnastics
March 28, 2014
Gymnastics. A sport I, myself, am quite familiar with, considering I've been doing it for the past 12 years of my life. Gymnastics, to me, requires a mixture of both mental and physical abilities. As Shawn Johnson once said "Everything is about your movements and precision and timing, which is what gymnastics is about." Most people can see that this sport requires great strength, but only the gymnasts themselves can understand why you must train your mind to allow yourself to perform the intricate tricks people are so fascinated by. Lets take a ride into the mind of a gymnast, shall we?

How about we start off learning a little about the sport of gymnastics. There are four events in women's gymnastics, floor, vault, beam and bars. My personal favorite is the floor. You tend to get a little something, called a wedgie, which is quite uncomfortable. Having half of your butt hanging out, for all to see, isn't the most comfortable feeling. Although this one time I did try out butt glue, but I wouldn't advise anyone to try that out because it actually causes some pain when trying to remove your leo. By far, the best part about floor is the feeling while you're flipping high through the air. Even though you're only in the air for a couple seconds, it feels as if time is paused and you are no longer attached to the normal world.While your teammates cheer and scream for you, the noise evaporates and you are confined in your own personal bubble. You get a feeling in the pit of your stomach, consisting of both fear and excitement, that drives you to continue on with the skill. You only return back to reality when you land firmly on the ground, sending a quick shock through every muscle and joint in your body.

I guess since I told you all a little about my favorite event, I must now tell you about the dreaded uneven bars. Some may find it fun to get dime sized rips on your hands, but I in fact do not enjoy the feeling of that. But wait, rips aren't the only downside of this grueling event. Imagine what it would be like to have hard, dry calluses all over your hands, sounds attractive doesn't it? I really do feel bad for the next boy who has to hold my dry, callused hands. The uneven bars is made for people with an immense amount of upper arm strength, which tends to be the weakest part of my body. The skills you master on the bars, never seem to stick around for very long either. One practice you'll have a new skill you've been working on for forever, then the next practice it'll be like you never even mastered it. The uneven bars just sound like a blast, don't they?

As you stand in the corner of the floor you realize that you're about to perform a trick consisting of multiple flips and twists. While your mind is screaming at you to just give up, you're already picturing yourself doing the skill. Most gymnasts have their own "tick", in a sense, that they tend to do when they are nervous or scared. For example, when I am nervous I shuffle my feet. The best feeling is being able to become confident enough to no longer do your "tick" before a tricky skill. Depending on how hard the skill may be is what determines how long it will take to master the skill. There's a difference between mastering a skill and perfecting a skill. When you master a skill you will be able to do it whenever. When it comes to perfecting a skill, I really don't feel it is possible. No matter how long you may have been doing a skill, there is always room for improvement.

In February of 2014, I had a meet in downtown Philadelphia that raised money for breast cancer awareness. As a way to raise money they brought in olympic gymnast Shawn Johnson and sold meet and greet tickets. I, of course, jumped at the chance to meet Shawn Johnson, considering she is my idol. When the day came I got all decked out in my pink wear and headed over to the convention center. When you walked into the building, you immediately saw the mile long line wrapping around the inside of the building, all in line to meet Shawn Johnson. After waiting for a solid hour, I finally caught a slight glimpse of Shawn. As I walked up to her we exchanged hellos, she signed my shirt, and we took a very charming picture. Before my competition she gave all of the gymnasts an uplifting speech and wished us all good luck. After the competition, I remembered that I had to post the picture Shawn and I took together all over internet, obviously so I could make all of my friends totally jealous. Turns out Shawn ended up making 200,000 people jealous of me by posting the picture of us to her Instagram, Facebook, and Twitter page.The experience was so surreal and I will forever remember this amazing experience.

Although most people see gymnastics as an individual sport, your teammates are what drive you to try to reach past your goals. I grew up competing with the majority of my team for seven years now. We practice four days a week and have about one competition every month, during competition season.Your teammates are there to cheer you on, no matter how many times you may fall on your face. My teammates have become my second family and I wouldn't trade any of them for the world.

As a gymnast, I tend to doubt myself and my abilities more than normal, so much to the point where I was no longer sure if I was fit enough for the rigorous sport. There have been many times where I felt like giving up on gymnastics, or just quitting, but then I gave it some thought and realized that I can't picture myself not doing gymnastics. Gymnastics has taught me numerous life lessons, along with a good bit of self discipline. Just like most athletes, the sport they perform becomes a part of them. In a sense, gymnastics has become a part of me and I will continue to hold onto that for forever.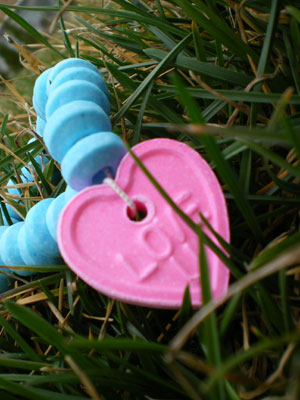 © Jennae P., Kennewick, WA