Thank You
November 13, 2014
My heart pounds in my ears. It beats an urgent pulse through my veins, from my scattered mind to my white knuckles to my trembling knees. For a moment, I imagine it as a firm knocking on my mind, as a clock ticking down each second and turning them into a lifetime. It's almost too deafening for me to hear the judge when she barks, "Play."
The word sends shivers down my spine, but I manage to lift my violin to my chin and rest my bow on its powdered strings. I've prepared for this moment. Four months ago I started out on this same piece of music with high hopes and higher aspirations, blind to the frustration and despair that would follow. In that time I dissected this song and put it back together. I tackled it only to have it slip between my fingers. This song holds hours upon hours of work. But even with all of that practice, why do I still feel so uncertain?
My eyes rest on the first note of the music in front of me. I can do this. I have to. After all that time, all that effort, all the tears and sweat and desperation, I won't let myself do any less than my best.
As I slowly draw my bow across the strings, the sound reverberating through the claustrophobic room, the drum in my heart only intensifies. It roars in my ears, highlighting every mistake I make and noting the smallest of errors. My hands grow clammy, making my fingerings sloppy and my bow grip slide. Legs trembling, a quake that seems too enormous to ignore erupts within me.
And just when it seems the song - this hated, spiteful song - will go on forever, I catch sight of the ultimate tone. A spike of cold rushes into my mind, and, eyes wide, I carefully find the pitch of the final note.
It lingers even after I cradle my instrument, ringing sweetly in the thin air, mocking me. My heart thunders against my ribcage, breath short. Though on pitch, the tone of the note seems sickly. The whole room seems sickly. As though the surrounding classroom fades, there is only me and the note and my pounding, pounding heartbeat.
I take a shaky breath. My eyes lock with the judge across the room, and words tumble out of my mouth, mumbled and short; "Thank you." They seemed muffled underneath the relentless abuse of my pounding heartbeat. Thick, like vicious lies on my tongue.
Bitter.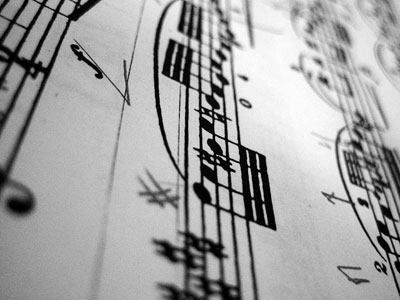 © Kimberly C., Houston, TX