The First Time
MAG
I felt like a beam of light was on top of me, boiling my skin. My mind tricked me. I thought it would be easy and painless. Swirling, turning, and floating was what I thought I would do. I thought I would be perfect the first time. Now I think I was wrong.

I did what I had been dreaming about for nine years. I went up. First I thought I had been right. I came back down, my special shoes clacking against the hard floor. My teacher called us to attention and I found my spot on the long metal pipe, my only hope for holding on. As the loud and small sounds of the music started, I felt as if it was the easiest thing in the world. Then it hit me, my toes felt as if they were being slammed inside a door over and over again. Crunching and curling, my toenail threatened to pop off like a bottle cap. Any second, I thought, I will be down to nine toenails. Biting my lip I waited until the sweet sound of the music (the exact opposite of my pain) came to an end. As I slowly let my lip go, the foul taste of blood flooded my mouth.

The next combination was given and once more the music began, and again I went up, the pain even worse. My feet screamed at me to stop, stop torturing them. They weren't able to hold on anymore. I flopped down, making a loud clack against the floor. Grunting, I rose and continued the combination. This horrible torture went on until the end of class. On the last combination I let go. I let go of the long metal pipe. And I felt like I let go of my pain too. As I floated across the room (the illusion given from my borées) I beamed, the spotlight once again on me, but this time I was not shy.

As I staggered out of the room (the pain returning as soon as I came down), I ripped off my shoes and found my toes red, deformed, sweaty, and feeling like any second they would bleed. My toes were burning. Flames of pain licked all over my feet. I slipped on my street shoes and walked out, limping, bag in one hand, shoes in the other. I looked at the shoes; they were my enemy for pain but my best friend for beauty. They caused me agony but also gave me grace. They were my first satin, light pink pointe shoes.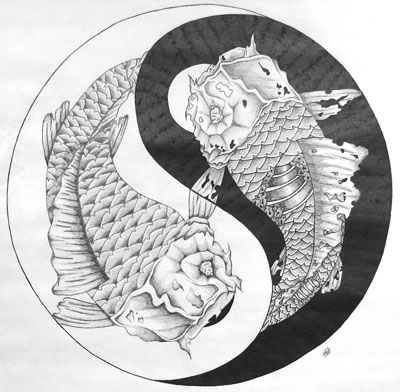 © Anonymous