Drunk Drivers
November 12, 2015
Alcohol should be illegal in the U.S. People over use their rights of drinking alcohol everyday. Some people ask what is there to fear about a drunken clumsy person. Fifteen percent of drunk drivers are involved in a fatal car crashes each year, and in 2013 10, 076 people died while driving under the influence. What if one of your love ones were one of those 10, 076 people?

While under the influence of alcohol, most child abuse or abuse of any kind in general happens in the U.S. hurting people everyday.

A 28-year-old Florida man had an alcohol level of .117. The legal level of alcohol IN Florida is .08.Of the 1,149 traffic deaths among children ages 0 to 14 years in 2013, 200 (17%) involved an under the influence driver. Some people say the drivers were not themselves when they're under the influence. On October 2, 2015, drunk driver involved in a Toronto-area crash that claimed the lives of three children and their grandfather. The mother of the three children came to the seen with her baby girl. The mother of the kids had a sign that she made stating, " I am the mother of 3 I woke up to hold my beautiful children; JUSTICE for Neville-Lake family.

Would you want to be the person holding up a sign where your kids lost their life to a drunk driver, or do you want American government to make alcohol illegal in the United States, so no other parent in the United States ever have to go through what this mother is going through, losing her kids to an alcoholic. I think that if the U.S. will not make alcohol illegal that there should be a law. The law should be the amount of alcohol you're legal to drink depends on your weight; this would keep people from over usage of alcohol.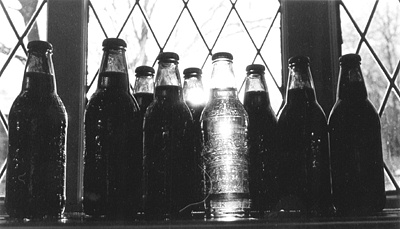 © Steve S., Marblehead, MA