Synesthesia: My Personal Experience
December 11, 2015
Many years ago, I noticed many of my senses went together. I thought it was normal for everyone, but I was mistaken.

When I got to sixth grade, my English teacher had us do many things involving music. He played a song, and we had to write down what came to mind. The first song he played, I immediately tasted pomegranates. I know that I tasted pomegranates, because I love them. I wrote down, "The taste of pomegranates." Then, I smelled mango, and wrote, "The smell of mangoes." He played the song over and over again, and as the different parts of the song played, I smelled and tasted different things.

Then, he had us all share what we had written down. As I shared what I wrote, I heard people laughing at me. I was at the point of crying when my teacher stepped in and said, "Now, class, that's enough. I had once read about this condition that some people have that is called…" He thought about it for a second. While he was thinking about what it was called, I had a flashback. I quietly called out, "Synesthesia?"

My teacher nodded. When class was over, I thought about what I suddenly remembered.

I've always had a great interest in cooking, so I always watched Food Network. Once, when I was 7 years old, I stumbled upon the show 'Sweet Genius'. The first episode I watched, there was one woman who was disqualified in the first round.

I clearly remember her describing her dish by saying, "I have a condition called synesthesia. I see colors every time I taste a specific food, so this is kind of a representation of synesthesia."

That woman; I don't even remember her name; she saved me from thinking that I was going mad. This flashback that I had confirmed my sanity.

I then read the book, "A Mango Shaped Space." More made sense to me, except for one small thing. Why did I not have grapheme-color synesthesia, although it is the most common type? I didn't see words, or letters in color. That is still a question for me, though not a pressing one.

Only 2 people know of my synesthesia, and I am extremely grateful to them for being there for me no matter what.

I have a few different types of synesthesia, like most synesthetic people.

I hope if something like this happens to you or one of your classmates, everyone else will be a little more understanding than they were of me.

Thank you for taking the time to read this.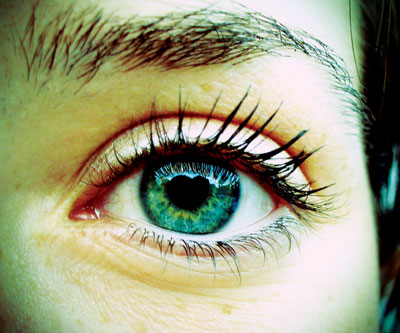 © Michelle K., Vancouver, WA