THH: A Violin(ist)'s Guide to the World of Music
October 8, 2016
Before I begin, I defer. I consulted my violin before writing this. It's always nice to talk with your violin. Talk with your instrument long and often, fellow musicians, and not just about the weather.
I've been playing violin for about eight years. I wasn't any natural talent, however. I should make that clear now. My music stopped sounding like chicken scratch about two years ago. I wasn't always a cheerleader for orchestra, either. Being an "orch dork" wasn't cool, not in the way jazz and acapella can sneak their way into pop culture. I still think that if I could sing, I would've hit the road long ago with my stupendous beatboxing skills.
And I wasn't even a real music geek. I veered away from classical music whenever I could. There were terrible seven-year-olds on YouTube who could waffle through Bach that I refused to acknowledge. But in high school, music came into focus. I watched as my violin aggressively pushed everything else aside, notably sleep and my failing social life. I frantically squeezed into district competitions, music festivals, and honors societies with smart little names. The people in my orchestra became my loud extended family, with the occasional estrangement here and there.
And if there was one thing I noticed during my time as a violinist, it was the connection between music and its emotional lifeline. You needed to feel the music. There was no other way. It sounds cheesy, but it's true.
And so, here is my preliminary guide to the world of classical music. This isn't an extensive list, of course. Some pieces are specific to solo violin, or solo violin plus caffeine. But all are pieces I have played, and can more or less provide commentary for.
Danse Macabre by Camille Saint­-Sa?ns. Ah, here we begin. If you play in a school orchestra that puts on a yearly Halloween concert, namely mine, you will come to dread this piece like the dead. I've played it a number of times, first in its form for solo violin. Like lots of other classical pieces, Danse is surprisingly juicy--it follows the titular "dance of death," as skeletons waltz out of their graves and ghosts swim through the air.
Other go-to violin solos include Thaïs (Meditation) by Jules Massenet. Governed by a simple, sweet melody, it's downright gorgeous. Or, Csardas by Vittorio Monti, a gypsy-influenced piece that is equal parts drama and tragedy. It will also turn you left hand to mush. Salut d'Amour by Edward Elgar is an expression of both musical love and French musical love, and my most recent piece, Partita No. 3 in E Major, BWV 1006 by Johann Sebastian Bach, plays like a river of silver. The first movement will remind you of Johann Pachelbel's Canon in D, but create far fonder memories.
Praeludium and Allegro by Fritz Kreisler, we meet again. Over the course of a year, we became sworn enemies; our final duel was but months ago. Stormy with sections of fleshy chords and running sixteenth notes, there's little Praeludium doesn't have. This is also where the annoying seven-year-old comes in with his own YouTube channel.
I've spent my time with string quartets. Our director was intent on us sampling from all over the globe, so the first piece we played was Op. 20, No. 4, 1st Movement by Joseph Haydn. Don't be fooled by the title--though Op. 20 appears to be another dreary classic, Haydn works his hand with crazy dynamics and turnarounds. Streichquartett No. 2 by Alexander Borodin waltzes into the Romantic Era, filled with sweet melodies and soap moments. And finally--though we never performed it--our quartet poured blood, sweat, and tears into Quartet No. 14 (Death and the Maiden) by Franz Schubert. More commonly known by its latter title, Schubert keenly personifies Death. Loud breathing and eye contact are the only forces on earth strong enough to make this piece work.
As for full orchestra, the possibilities are endless. One piece I remember well was The Planets: Mars, the Bringer of War by Gustav Holst, an extraordinary tribute to the stormy planet. And last year, I managed to slide into the ILMEA All-District Festival through sheer dumb luck. I got a whole new taste for full-orchestra classics, such as La Forza Del Destino by Guiseppe Verdi. A maddening opus of grand proportions, Forza is fierce, strong, and beautiful. There was also the spicier arrangement of Danzón No. 2 by Arturo Márquez, and the glorious Pavane by Gabriel Faure. Pavane is special, like a hidden jewel. If colors had sounds, this would be it.
And out of all the pieces I've played, Scheherazade by Nikolai Rimsky-Korsakov might take the cake. The version we played was adapted for strings only, and told the story of the Scheherazade, a princess wed to an Arabian sultan. She weaves a different tale every night, in order to escape the bloody fate of princesses before her. The orchestra takes on the piece's most unforgettable melodies, like the foaming sea and the young Kalendar prince, melodies as luscious as they are simple. In the end, music will always tell its own story. We only have to listen.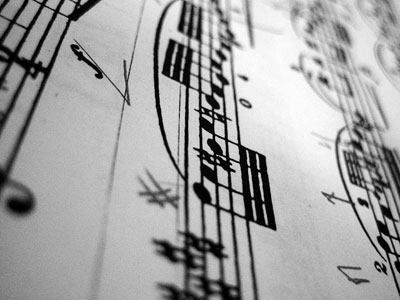 © Kimberly C., Houston, TX