Marching for Pride
June 18, 2009
I step onto the freshly cut grass and I can hear the announcers voice echoing throughout the stadium as he announces the show that were about to perform. The crowd falls silent as the drum major calls us to attention, but the stadium seems to explode in my ears as the taps start and we march to center field. As I turn to face the audience, I want to look away from the burning stadium lights. But I can't; I won't. Something is pulling me to stand up straight and stare the audience straight in the face: Pride. We're all nervous, but we know what we have to do.

The drum major raises her hands to start the piece and begins to count us off: 1,2,3... and we're off. My fingers fly rapidly across the keys of my instrument as my feet dance across the field in precise motions with the rest of the band. Complex shapes take form and it seems as if we are a kaleidoscope, one form. The piece ends and we come to a halt. The crowd erupts into applause, but we're not finished. As we march off the field, the announcers voice rings in my ears again. I'm breathing hard from the excitement. Once we get an at ease, we change out of our uniforms so that we can wait, on the edge of our seats, for the awards ceremony to come at the end of the program. As we wait in the stands, people discuss what they did right and wrong, but we all have the same thing on our minds: winning a superior rating from the brutal judges, the highest ranking a marching band can receive.

The time has come and we all stand and link hands as the drum majors march onto the field. They announce the bands that received 'good' and we are excited to hear that we are not in that category. When they announce the 'excellent's', we hear our schools name. This isn't quite as high as we were hoping but it is enough to qualify us for state, and give us advice for future competitions. We know we have done well, but we know we have a long way to go.

We have what it takes to make people proud of their school. We know what it's like to work hard for something you want. We challenge each other, ourselves, and the negative thoughts of others towards our sport. We are one of the most active and dedication demanding sports that is active today. We are pride its self. We are a Marching Band.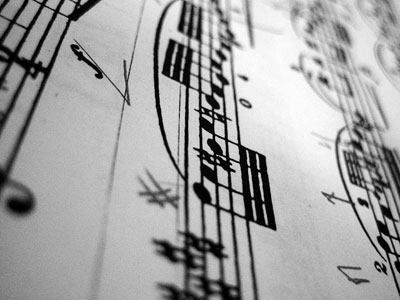 © Kimberly C., Houston, TX