Take It Back
September 25, 2009
Its the beginning of the game. I'm ready. I am the center midfield starting on varsity. And I'm a freshmen.

The whistle blows, and the ball is kicked back to me. I run, weaving, and pass it. A minute later it's passed back. I see an opening towards the goal. I race, feel adrenaline, go for the kick and slam. A defender has just slammed me against the "goal post".

I feel agonizing pain, see people running, and try to move to tell them I'm ok. But I can't. As my coach bends over me, it all goes black...
~~~~~~~~~~~~~~

I wake up in the hospital, and my family, my best friend, and my boyfriend are all there. Their eyes are red. Then I notice a docter.

"Your back warped when it hit the post. We can repair it, but the muscles have to heal on their own."

"How long until I can play again?" My mom starts crying. I know the answer. The docter clears his throat.

"NO! I have to play! I'll be ok for dance and basketball, won't I? I have to!"

"You will never be able to play again. I'm sorry." The docter turns away and leaves.

I sob and a month later, they finally release me.
~~~~~~~~~~~
I left my school. I couldn't take the sympathy. Strangly? I don't even miss it.

I dance with the team, but i don't preform. I practice with soccer, but I can't play. I am slowly building it up so I CAN play again.

Just to prove that docter.
Unsinkable ships sink
Unbreakable walls break
And I WILL take back my life
By doing the thing that took it away.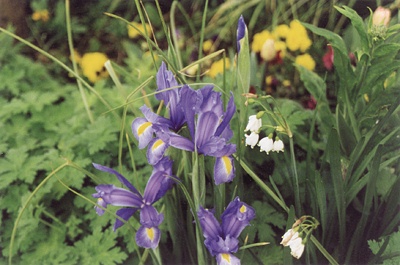 © Kelly G., Norwell, MA