NBA - The Fight
MAG
In the wake of the Detroit Pistons-Indiana Pacers brawl, sports fans across the globe were in shock. The game created a shadow in the history of the NBA, for never before had something of this magnitude occurred.

The question on the sports world's mind is "What were they thinking?" Ron Artest claims self defense, and the infamous "cup thrower" said he's the little guy who is being picked on. I don't believe either, and neither does anyone else. When I look at their backgrounds, I am not surprised this happened. I mean, if you put these two people in the same room, there is bound to be a fight.

Artest is the NBA's new "bad boy," taking the crown from Dennis Rodman. There were numerous incidents last season when he lost his temper. In a game against the Miami Heat, he got into an argument with a coach and the entire Heat bench was ejected. In another game, he stuck out his middle fingers to the opponent's arena after hitting a jump shot. After being thrown out of one game, he trashed the tunnel area leading to the locker room. Not to mention he led the league last season in technical fouls. With a history like this, I'm surprised he doesn't try out for the World Wrestling Enterprise during the off-season.

On the other hand, John Green, a.k.a. The Cup Thrower, has an interesting past too. A look at his criminal record proves it. He has charges of assault and battery, multiple DUIs and other misdemeanors.

Two days after the melee, punishments were handed out by NBA Commissioner David Stern. Artest was suspended for the rest of the season. Stephen Jackson, who jumped into the stands with Artest and started throwing punches, received a 30-game suspension. Jermain O'Neal (who knocked out a man who ran onto the court and attacked Artest), was handed a 25-game suspension. Ben Wallace (who over-reacted and started the entire incident) only got ousted for six games. Others players received minor suspensions as well.

The suspensions of Jackson and Artest are fair. On the other hand, O'Neal was protecting his teammate and himself by knocking out the fan who ran onto the floor. When a fan comes onto the court, he should get what's coming to him. It violates players' safety, and I am glad O'Neal hit him. When O'Neal tried to leave the court, he couldn't because fans were hurling objects at him and blocking his exit. I strongly believe that O'Neal's punishment should be reduced.

Also, I think that Wallace should be handed a harsher punishment for inciting a riot. When he pushed Artest, he lost his temper over nothing and started the entire brawl. After looking at the tape repeatedly, it is clear to me that Artest was reaching for the ball, not trying to hurt Wallace. A six-game suspension would be sufficient if this is all he did, but he continued to harass Artest after it was clear Artest wanted nothing to do with him. Wallace also got into it with Jackson after he threw a towel at Artest while he was on the scorer's table. It is evident that Wallace should have received a harsher punishment for playing to the fans and inciting them.

These suspensions are without pay, and between Artest, O'Neal and Jackson, they will lose 11 million. On a high note, the Pacers organization will donate this money to local charities.

I am even more disgusted by the Detroit fans in this matter. To me it looked more like a Brazil-Colombia soccer match. I tried to count the number of items thrown but it was impossible: beer, soda, popcorn, cups, hot dogs, candy, taunts, foul language, boos, punches and a chair, just to name a few. The fans were ridiculous, and should be ashamed of themselves. Children, elderly folks and innocent fans could have been seriously injured. Some fans sucker-punched players who were trying to keep the peace. This is the worst display NBA fans have put on at a game.

Police have identified all major players in this incident. Three men, including Green, have been banned from all Palace activities. Criminal charges will be filed against others.

This event has affected other sports as well. The day after, at a college football game between Clemson and South Carolina, there was a brawl before the game even started. It is evident that this had a major influence on many sports.

As a precaution, NBA security was boosted to a level normally reserved for playoff games. Stern has stated that the safety of all players and fans is of absolute importance, and nobody should feel threatened at an NBA event.

Will this ruin the game for good? The NBA is a great league that has a close fan-player relationship. It is the only sport where a fan can reach out and touch the players. They are sitting on the court, and have the full experience of the game. With increased security as a first step, is removing seating from the lower levels next?

So, who is to blame for this madness? At whom do we point the finger? The players? The fans? Palace security? In my opinion, everyone who was involved in this incident has to take some blame.

I am worried about the future of sports, with increasing violence at sporting events in the United States. I believe that riot squads attending major sporting events is not too far away. If you look at other countries, that is what has happened at soccer events. It is every fan's duty to behave and not be swayed by bad behavior. This is the only thing that can save sports.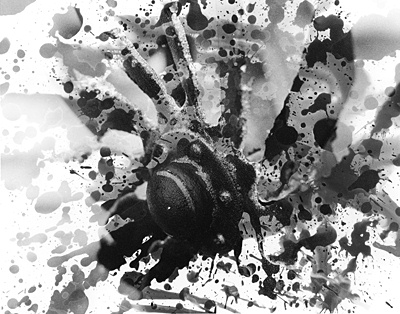 © Anonymous