My Biggest Fan
MAG
Yesterdaywas my last field hockey game. I was sick on the bus ride, nervous because Iwanted to score really badly. I played an entire half feeling bad until justbefore the second half when my dad arrived.

I could feel the tension andsickness rush out of my body. I could finally relax. I ran over and he gave me akiss hello. I talked to him for a while and then went in the game. I played therest of the time and scored two goals.

Because of him I am able to play mybest. I can look and see him in the stands cheering me on at every game. From himI get the encouragement to do my best every minute of every game.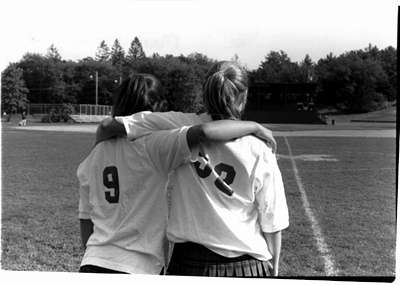 © Anonymous