Untouchable
March 26, 2010
A hush falls over the crowd and all is silent as it is my turn to take the ice. The world has just been silenced and nothing exists but the ice, my skates, and my dreams. I am in a haze as I take the standing position.

The music starts. It is a quick Spanish single, a spicy salsa. Nothing flashes my under ten year old mind except the fact that I am transformed into a beautiful Spaniard, with the dress my mom made fluttering and waving like flashes of a beautiful fire bird in the air. The crowd says nothing, cannot say anything except watch in amazement and awe. I hear them as if from a far away crowd, through a bubble where I dance in my own. The jumps, the spins, it is all too easy for me. This is what I love to do, this is my dream. It all ends at just the right moment, as the crowd cheers and my smile, which I had been wearing the entire time, spreads quickly across my face. "Good girl!" My grandma cries out from the crowd like always before. I wait to receive first that day, knowing myself that I am a star.

Later years pass and darkness falls. I am no longer untouchable. The music starts and I am shaking, watery. The jumps fall and the spins wobble. I miss many elements. I cannot fly, as there is this heaviness within me constricting my heart. Fear overwhelms me, no longer the only one out there alone. All I can think about is messing up in front of all those piercing, screaming eyes yelling, "More, more!"

My dream has turned into a nightmare.

Sixteen at the Christmas show. Half the school is out there. I am nervous but still able to be in control, still able to constrict and murder what disappointment lies within. Last year I had skated to O Holy Night pretty well, but this year I wanted to do better.

There were doubles in this program. I shake my head and focus. This wasn't for anyone. Not for my parents or Grandma, not for the school kids or my friends out there. Not for the rink or for fame, or stardom or metals. Not even for Natalie. Not even for God. This…this was for me, like it used to be. Because I knew if I made it for anybody else, I would never be able to skate the way I wanted to, never be able to please anyone or give thanks to anything, especially myself.

I take my place, the crowd clapping. I take my stand and a big smile lights up my face. Soon I have broken away, and this world no longer can taste what I give it. I am floating and flying. The doubles are jumped with ease. The spins whirl around and before I know it, it is over and I am wishing. The crowd erupts with amazement and joy, leaping up and roaring. A standing ovation.

I remember the conversation after the show, when I was in class one day.

"Hey Megan. Jordan said you did triples." Sean caught me, prodding me for answers.

I smiled, as many people had asked me about my skating later on. "I can't do triples yet. Only doubles."

"You can do doubles?" He said in amazement, his eyes popping out.

"Yeah." I giggled.

"Holy shit." He breathed out and I laughed, taking my seat and saying no more.

I do not care about what people say or what they think of me now. Not at this moment, this section in time. The music of Swan Lake starts and I am a ballerina from another dimension, and even though I may falter on my skates I do not care as much as I used to, knowing I can do better.

Some of the magic is gone but a tiny bit still hovers there, waiting for me in my angst to reach out and grab it.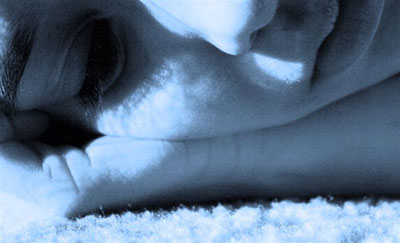 © Paula B., Katy, TX