Athletes Have It There Way
October 2, 2012
Athletes Have it Their Way…And Their Lovin' it

We are all in this together. Team work makes the dream work. Bringing out the best in each other. You may be stronger but we are stronger. There is no limit to what you can accomplish when nobody cares who gets the credit. United we play. United we win. Throw, hit, catch, smile repeat. No glove no love. Save the drama for your mama, we're here to play. Diamonds are a girl's best friend. If softball were easy, they'd call it baseball. We got bigger dreams than baseball players. There's nothing soft about it, it just leaves a bigger bruise. Coming together is the beginning. Staying together is progress. Working together is success. Talent wins games, Teamwork wins Championships! Together Everyone Achieves More. One team one mission. Unity in Adversity. A team above all. Above all a team. A job worth doing is worth doing together. Be like Mike Drink Gatorade.

Now that your tastes Have Grown Up! What are you eating today? Buy a bucket of chicken and have a barrel of fun. Now you're eating! The Home of the Whopper. Have it your way. Think outside the bun. When you're crazy for chicken. Sometimes you've got to break the rules. We do it like you'd do it. We do chicken right. Nobody does chicken like KFC. I'm Lovin' it. We don't make it until you order it. Better Ingredients. Better Pizza. Makin' it great again and again. Your Way Right Away! Fast Food For Fast Times. Where's the beef? Head for the border. We're Hot and on a Roll. Hot Eats, Cool Treats. Gather' Round the Good Stuff. The Thirst Quencher. Life's a sport. Drink it up! That's G! For that deep down body thirst. Delicious and Refreshing. Drinks like a soda, kicks like an Energy Drink. Can't Beat the Feeling. Catch the Wave. Times may change, but great taste lives forever. Grab some Sunkist Soda and Head for the Sun. It's better here. It just tastes better. Can't Beat the Real Thing! America's Real Choice. Thirst knows no season. Around the corner from everywhere. Make it Real. It's the Real Thing! The Taste of Freedom! Maximum Energy, Maximum Taste. It's that refreshing. Three Million a Day! Be really Refreshed. Six Million a Day. We are all in this together. Come Hungry. Leave Happy. Making People Happy With Food!

If you are what you eat than I'm fast cheap and easy. My favorite exercise is smiling! Healthy hearts keep the beat. You can live to be 100 if you give up all the things that make you want to live to be 100. Birthdays are good for your health. People who have more birthdays, live longer. I go bananas for fruits. Give Peas a Chance. Eat your veggies-have less wedgies! We are Family. Eat Clean and Green, go organic. Commit to be fit. Stay Strong, Live Long. No pain, no gain! Show you care be aware. You can't enjoy wealth if you're not in good health. Take care of your body, it's the only place you have to live. Eat to live not live to eat. Move it or Lose it. You talk the talk but can you walk the walk? Be smart, eat smart. You are what you eat from your head down to your feet. Don't give up what you want most for what you want at this moment. One day at a time. One workout at a time. One rep at a time. JUST DO IT!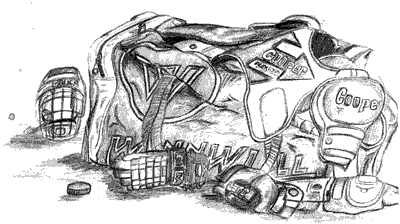 © by Casey C., Rockport, ME