Who I Am
MAG
I am unique because of who I am, where I come from, and who I am determined to become. Looking back almost a decade, I was a ten-year-old child grasping Mama's sleeve as we anxiously sat in the waiting room ... waiting for someone to give us a chance for a better life.

When the time came for Mama and me to meet the emigration officer, I was so scared, but happy at this once-in-a-lifetime opportunity to go to the "beautiful country," which is what America means in Chinese. My new dress, which Mama bought especially for this occasion, was soaked since it had stuck to the back of the plastic chair I had been sitting on for eight hours waiting for our three-minute interview.

Even though Mama and I had to wait outside in the frigid weather, compared with the others who didn't have chairs or who stood in line all day and then didn't get to go in (and would have to return the following day), Mama and I were more than lucky. What was more amazing was that we were the second-to-last family that the emigration officers were going to see that day. I kissed my lucky charm, a silver cross my grandma had given me, and took my mama's hand. As I walked past the grim faces of those returning from the interview room, I felt their disappointment, but was convinced that Mama and I would get our visas because, as Mama always taught me, "God will provide a way."

And as Mama predicted, the good emigration lady gave us visas and put a big scarlet stamp on our passport. Mama and I were so happy that we danced out of that room, down the bustling corridor, and past the gates as people gathered around to give us their good wishes. Mama wanted to take me out for dinner with what little money we had. "My treat," she said, but perhaps seeing the worry on my small face, she quickly added, "You know, when we get to America, we might not have many occasions to eat real Chinese food, so come on." No Chinese food? That troubled me, but didn't change my feelings about going to America.

So, for the third time in as long as I could remember, we ate in a restaurant. The first time was my grandma's seventieth birthday and the second was at someone's after-wedding party, which probably didn't count since we were guests. As we entered the restaurant, which I thought was way beyond our means, the aroma of mouth-watering dishes filled my nostrils and I could almost taste each one.

The food was overpriced - that tiny cup of chocolate pudding cost my mama a whole 15-hour day's pay -- but she insisted we were going to celebrate this good fortune that God had blessed us with, so she ordered dishes like we were real queens. The meal was absolutely delicious and I savored each bite of steamed freshwater trout and sipped each spoonful of egg-drop crab soup. And the chocolate pudding was so good, perhaps because it was so expensive. I convinced myself it was the best pudding in the world, or else why would we pay so much for it? I let each spoonful melt in my mouth and licked the lid of the cup as clean as if it had been just washed and smacked my lips, telling Mama the feast was scrumptious.

Rushing forward three springs, I was diagnosed with major depression. Mama couldn't believe the doctor when he told her I was seriously ill. It was only three years before when Mama and I had taken our first air trip (with money she had been saving for years) to come to America. We didn't speak a word of English then except "Hello" in really broken English like you wouldn't believe. It was utterly impossible our first year with no family, no friends. It was just Mama and me and the only person we could depend on in this whole wide world was each other. Mama worked two jobs at minimum wage to support me. I went to school but had no friends because I couldn't communicate. I had no idea what was being taught or what the homework was, though I promised Mama every day I would do my best in school. I was frustrated and depressed. Mama's work was demanding and I didn't want to worry her by showing her my failing report card. But the loneliness in America and homesickness was too much for a 13-year-old to handle. I knew if I ever cried in front of her, she would break down too, so every night I cried while she was sleeping. I can hardly imagine how Mama and I got through.

Four more arduous years have now passed. Mama still works two jobs and now I do too. She doesn't want me to, but I want to do my best to relieve some of her burdens. Mama believes it is her duty to provide everything a mother can for her child, so her baby can have the best education and grow up to be someone who gives back to the community.

Each week I work with mentally challenged children on craft projects, and on weekends I volunteer at the library and read to kids. I hope Mama's dream will come true someday, but for now I am working hard and studying even harder. In school, I take all the AP classes I can and sign up for every art contest I can find. Mama says I am an artist, although my real passion is medicine. Someday, I want to be a doctor so that I can give hope to my patients and offer them another chance.

As Mama wants, I too want to give back to my community. I hope when I become a doctor, I will remember my roots and help those who are lonely and helpless like we were when we came here. I'll be there to help, to comfort and to give hope.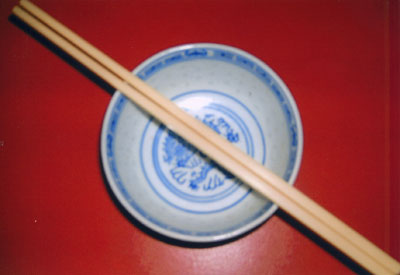 © Anonymous