Geocaching
January 25, 2011
Geocaching



All over Pennsylvania people are discovering the coordinates to a little box in the woods. When you go to the geocaching website you can get the coordinates to a place in the woods where you can find a box filled with toys.



People are now starting to figure out about geocaching. Geocaching is a little fun game that someone made up. You receive coordinates and hints and clues to help find the destination you are going to. For example you may get the clue that says big red. You will have to think and find something along that. It could be a big red tree or even a big red gum pack.



Sean said that this is a fun entertaining thing to do in your free time. Sean Hastings said that if you ever have a free hour and are not doing anything then you should definitely do it. Tim Hastings said about the same thing but it can be a challenge full of wonders but fun.


If you ever want to give this a try you can get the coordinates and put them on an app on your phone. You will get to where you are going. I have done this before and it is really fun.


If you want to give it a try then go to www.geocaching.com and look up areas around you to get started.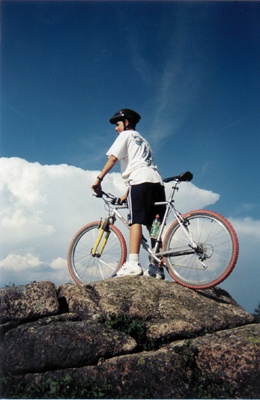 © Jeremy S., New City, NY