My Superlative Pastime
October 14, 2011
Every step to my half-mile-away mailbox reaps delight when I discover a letter waiting for me. As I eagerly tear open the letter, I already anticipate the opportunity to reply. From the time when I could scrawl with a pencil, I can remember writing letters to my grandparents and friends. Since then I have accumulated countless letters. All of these letters I treasure and organize in plastic containers. While some of my correspondents I have met in real life, others I mysteriously know only by their written words. Decorating the envelope and card with superfluous flourishes and stickers, pen-palling has become my superlative pastime. This favorite hobby has helped me improve my writing, create new friends, keep in touch, and appreciate other life-styles and locations.


Penning letters helps me progress as a writer while developing a flourishing style with enjoyment. I increase my creative writing skills while practicing sentence development, word choice, and description. Pen-palling provides opportunity to use my new vocabulary words from school and reinforces writing techniques I have learned. In contrast to instant messaging with the normal abbreviated computer-talk, in hand writing I can express myself precisely with accomplished writing skills. Penmanship offers me a way to continue practicing cursive and calligraphy. Scripting calligraphy in stunning fonts on cards with excerpts from the Bible or poems brings delight and enjoyment. Since someday I desire to form a business with calligraphy, making cards for my pen-pals motivates me to practice. As I improve my level of writing, I can also find new friends and bless others.


Pen-paling has introduced me to many new friends and helped me remain contacted with old ones. After posting a "Pen-Pal Wanted" message in a friends' magazine, I received a letter from a stranger who lived in Kentucky, Raegan. When I learned her family knew the pastor of my church and we shared the same hobbies, we bonded instantly as friends. Raegan's family visited our church one summer where we finally had the opportunity to meet each other. Whenever I pen a letter to her, I feel like she sits next to me in conversation. On the other hand, some pen-pals I have never met who live in Arizona, Massachusetts, New Jersey, Virginia, North Carolina, and Washington. Moriah, a friend from church, and I experimented to find out who could write the longest letter. By rambling and rarely using conciseness, we reached an eleven-notebook-pages-long record, by "talking" about names, weddings, favorites, family history and news, and more, while we became much closer friends. Sorrow of having to say goodbye to friends moving away diminishes when I can write them in the future. One of my old friends, who also lives in Kentucky, My one friend Karissa and I, who I have known for several years, keep in touch by mailing each other notes with news a few times each year. Making friends through the postal mail brings joy for me.


When reading mail from pen-pals on other parts of the world, I can appreciate different family lifestyles. Other countries mean more to me, since I know someone living there. Through a Ghanaian pastor visiting our church, I acquired a pen-pal named Grace. I have learned about her culture and school in Ghana as I would never have read out of a history book. One time Grace sent me real chocolate and a traditional Kente cloth dress. In addition to this, my pen-pal Raegan has moved about 17 times. Hardly can I comprehend moving so often since I still reside in the same town all my life. My friend Lauren from TPS living in Washington State also has moved several times across the United States. With Lauren's dad deployed in Afghanistan, I questioned, "What would I do if my daddy lived away from home for a year?" Certainly by writing letters to others in circumstances unlike mine, I have a greater appreciation for the world around me and what other girls my age encounter in life.


In conclusion, my favorite diversion, pen-palling, has benefited me and others in many ways. Unlike electronic mail or a call on the phone, corresponding postal mail means tangible items which one can keep for the rest of my life. Most people feel special and blessed upon receiving a card in the mail rather than an e-mail, and I enjoy this way of ministering to others. By blessing others with cards, I also can have enjoyment of practicing handwriting, keeping in touch, and understand more other family life-styles. Even though the postal service has threatened to go out of business, I have done my best to keep it in operation! Whenever I receive a letter in my mailbox, elation keeps my superlative pastime in motion.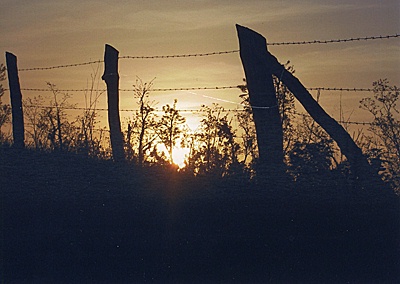 © Michael T., Letart, WV