Want to live in Hong Kong?
November 9, 2011
My aunty, who is a scientist, lives in Sydney of Australia. She sort of has mysophobia which is a morbid fear of getting dirty. She is the kind of person who gets upset when you put your foot even with socks on her furniture. Also, she is a vegetarian because she thinks eating vegetable is healthy. Being a vegetarian, lots of money can be saved from buying meat. As a shopaholic, she spends most of her money on fashion, buying all those famous brands you can name. If she plans to move to my city, Hong Kong to live, she will definitely have things to like and dislike about it.
Hong Kong is a 'Shopping Paradise'. Trendy clothes can be bought in the streets of Mong Kok such as Ladies Street and Garden Street. People can bargain with the shopkeeper even when the clothes are already cheap to start with. I think my aunty will find this interesting and invigorating. Although there are no brand names here, she can choose a large variety of clothes such as punk shirts and sassy leggings which save her a lot of money when compared to famous brands. However, if she still insists to buy brand names, she can to go to the Canton Road of Tsim Sha Tsui which is occupied by well-known international brand names such as Gucci, Louis Vuitton and Prada. The shops in Sydney close at five in the afternoon. Unlike Sydney, some shops even opens overnight in Hong Kong. Umpteen people are still wandering on the streets well into the night.
Furthermore, there are many vegetarians' restaurants for people believing in Buddhism. Vegetarian dishes are often made to resemble the appearance of real meat to make it more appealing to the general public. For example, cleverly disguised dry bean curds can reassemble fish and spare ribs. I believe my aunty will love it as she has never tried this kind of food before. To me, the food tastes special in a healthy way.
In addition, it is very convenient in Hong Kong with highly developed transportation system. With the small size of Hong Kong, it is easy and quick access to any place with transportation such as buses and MTR. In Sydney, people have to wait for a long time for a bus. Therefore, they have their own cars and pay for expensive petrol, car insurances and other associated expenses. Hence, my aunty will be ecstatic when she finds out how efficient and time-saving the public transport is in Hong Kong.
As you can see, Hong Kong seems to be a suitable place for my aunty to live. However, she might not be able to ignore its flaws.
To start with, Hong Kong is a very crowded place. Everywhere you go, you can see lots of people around. It is difficult to find a place to rest and have your own private space. It feels like every little thing is monitored through the eyes of people and much pressure begins to build up inside your body. She might find it hard to get used to it and get stressed out.
Moreover, the air in Hong Kong is not as fresh as Sydney's. Places like Central and Causeway Bay are popular in Hong Kong; however, the air quality is unfavorable over there due to the wall effects of closely packed high-rise buildings and the smoke emissions of many vehicles. Air seems to stifle and torment you. Since my aunty hates getting dirty from smelly smoke, she might hate this. Furthermore, she cannot see the azure color of the sky anymore like in Sydney.
Finally, the accommodations in Hong Kong are very expensive. With the same amount of money, my aunty can only get the apartment half the size in Hong Kong. The most expensive ones are clustered in Soho and Lan Kwai Fong. Despite very high rents, the flats are not even large in these parts of Hong Kong. Only a few rich people can get a flat in Hong Kong as big as a house in Australia.
In conclusion, I am not sure whether or not she wants to live in Hong Kong. However, as a resident in Hong Kong for sixteen years, I like the way Hong Kong is and hopes Hong Kong will stay in the same way as it always has been. In this world, no place is perfect to live. My aunty may find the advantages of living in Hong Kong outweigh the disadvantages and a welcome change to her life style.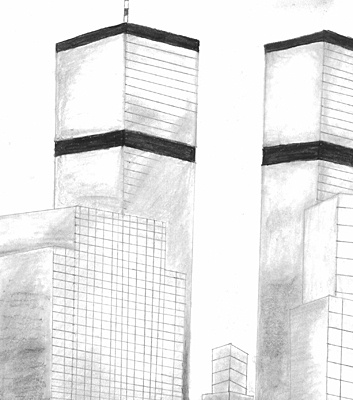 © Krisa S., Omar, WV