Of Lahore and Lahoris
October 25, 2012
Lahore. The city of charms, love and uniqueness. The epitome of cultural activity. The landmark of history. The capital of the Mughals, the city of gardens and palaces. The hub of literary and sociopolitical activities. Our progenitors used to say "Lahore Lahore hay" (English translation: Lahore 'is' Lahore). And as you walk through the alleys and streets of this cultural nucleus, you realize the verity imbued in their statement.

In Lahore, everything is vibrant. Everyone and everything, even the mules pulling a cart loaded with cotton, is so full of energy and vim that you can't help being joyful. Lahoris, the demonym employed to describe the inhabitants, have been described as "zinda-dil" (which means lively, buoyant). And the phrase suits them perfectly. When you enter the city, the familiar enticing smell of food wafts through your nostrils and saliva begins to drop from your mouth. At that stage, it's better to clamp it shut and look around to discover the source. You locate the source, amble towards it and sit down on the chair facing the table facing the deep blue sky. And when food comes, it's sizzling and simmering with joyous ecstasy. As you dip your fingers in the gravy, or take a jab at the traditional pilaf, one thought crosses your mind: scrumptious. Before long you are filled up and yearning for a bite of dessert to settle it down. You saunter into Anarkali and enter a traditional falooda shop (falooda is actually sweet vermicelli dipped in sweet milk and served cold. Chocolate milk may also be used). And once you've started, there's no ending to it. You eat and satisfaction steals over you. Before long, you covet a nap, and that's when you lie down for a siesta under the cool shade of trees.
Life in Lahore is idyllic and halcyon. Culture, in its most refined form has been preserved as such. The vagaries of time have left no effect; Lahoris are the same as ever. Enter Shahi Qil'aa and marvel at the beauty of Mughal art. Saunter into Badshahi Masjid and witness the glory of Turk-Persian influenced architecture. Before long, you are in love with the city, and you feel like living there for the rest of your life. Only you don't, because your visa has expired and you don't want to become an expatriate.

The historical beauty of this city is a tad tainted by the ravages of fate and time. But what once was, still remains. Enter, O traveler, in the realm of kings and nobles. Enter into the city of gardens. Enter, to witness magnificence in a new light.

Lahore is also the ancient nucleus of literature. Poets and laureates like Allama Muhammad Iqbal, Faiz Ahmed Faiz, Nasir Kazmi, Patras Bukhari, Nazar Muhammad Rashid, Sufi Tabassum and Ishfaq Ahmed held a special affinity for Lahore. A poet writes:

Missing Lahore and the years there.
Years had been from home,
And now, before the door,
I dared not open, lest a face
I never saw before
Stare vacant into mine
And ask my business there.
My business, — just a life I left,
Was such still dwelling there?
And love finally demands me to depart, O traveler, and leave you to explore the city alone. Many wonders hide, many works survive, many treasures wait the time of unfolding. Love swivels with life and joy meets up with mirth, as the traditional spirit of liveliness reaches its heyday in the arena of time….
O! And the sweet memories of yore
Tanned by grime, blood and gore
Shout out aloud, their voice resounding
Of love and life, I want more!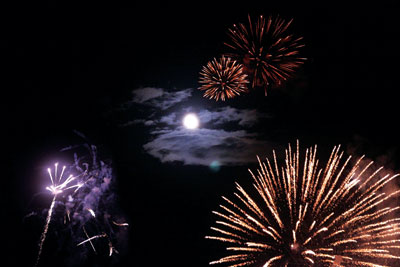 © Meena K., Groton, MA