Marine Force Recon Training and its Essential Function in Contemporary Warf
May 9, 2011
Summary:
Ever since the dawn of the trained soldier and advanced combat, the need for teams of highly trained soldiers grows in the field of battle. Teams like the US Marine Corps Force Reconnaissance have been playing a pivotal role in combat, and have given commanders more options in planning offensive and defensive battle plans. To show the use of these units, I will ask; "How are the FORECON teams trained, and what they can do to give commanders the upper hand in any environment?"

To do this, I first examined multiple sources, including; books, and online sources involving the military. This gave me a background of the training process. Then I carefully read several documents from the commandant of the Marine Corps creating a direct source for more complex training procedures. This information was then compiled to give an accurate explanation of their training procedure, which I then used to explain the necessity of the certain training areas, and how they relate to current military operations in Iraq and Baghdad, and the role of the Marine Corp. Which today, is a force that can be anywhere in the world at a moments notice as a frontline fighting force, or an extremely capable special operations force, able to conduct difficult assignments, such as reconnaissance and direct action missions.

After the culmination of the data, I came to the conclusion that the FORECON teams are able to be anywhere, operate in many environments, and perform multiple types of missions. These abilities allow them to be on the front lines or behind the enemy lines, making them a formidable tool for commanders to deploy on the battlefield. These teams are able to get accurate intelligence, involving enemy deployment, and force strength, which can help commanders plan for the battles to come.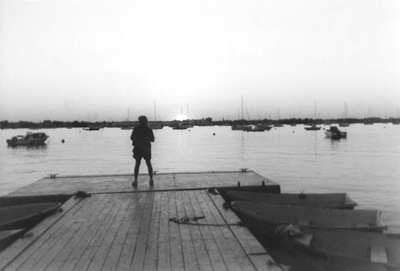 Ivan S.
Marine Force Recon Training and its Essential Function in Contemporary Warf