Files from the Black Lab.
May 17, 2011
Summary:
It's dark here, wherever I am. There's an occasional light by every few doors. This place seems to be a dark hallway with far ends. There's an eerie green glow emanating off the lights and tiled floor. There is an exit sign at the end casting a blood red color. I can't see too much to the side of me. I don't know where this is but it resembles a school hallway.
I start running, slow at first but out of fright I speed up. I hear troubled voices, they cry warnings, but I see no one. The end keeps getting closer and the exit sign gets more blinding. Then a girl shows up. She's wearing a torn white dress. Her face is a sick grey color. Her mouth and eyes are purple. She looks slightly older than me, but it's too dark to tell. Then her mouth opens as if to speak. And she says:
"Leave, don't stay, like me," she warned, "It's not too late, for you at least."
She vanished, then the walls dissolved and it was just me. For awhile I was alone. No sounds, no movement, just me. I was scared; I've never seen a place like this. I have never floated in total darkness. Then lights started to shine through the dark, and I woke.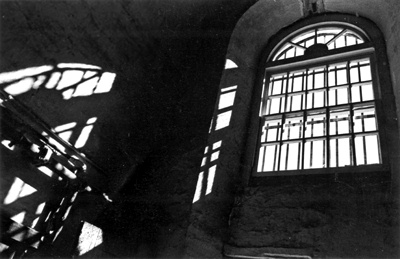 jayce
Files from the Black Lab.