hmm,life? Touche.
January 8, 2010
So..

If you were wondering,yes. I do like eating cereal in the mornings.
Chances are,I'll fall out of love again,and it won't be their fault.
I'll probably never run this country,or any other country at that..
I'll more than likely not win American Idol,or America's Next Top Model.
I probably won't ever be on television anyhow. I probably will not ever experience the rush of an African landscape,nor an Australian saffari. I more than likely will not learn to speak Japanese,and I doubt I'll have my own cooking show. I doubt I'll be diving off of the falls in a wooden barrel. I won't be leading a top national orchestra,and the odds are that I will never be a movie star. Maybe I could land a best seller sometime in my lifetime. Maybe I'll fly to France. Ride an elephant,get a pet monkey. Who knows?

But I do know I will make a million mistakes,and walk out of a thousand people's lives. maybe I'll let them walk out of mine. I do know I'll love someone more strongly than anyone could. I do know I will be doing what I love to do wherever I go. I do know I probably won't be ultra rich,but I do know I'll be happy and content. I know I'll probably not stay in the same place for more than a few years at a time. I know I'll always be on the run. I know I'll let a million people down,and make a million more proud to have me within their grasp.

But,I could die within the next ten minutes. Not likely,but a possibility.
Gotta learn to not plan to far ahead,live day to day,and if you get that done,go on further.
Everyday is a blessing,not a right.

I used to think I'd made progress if I make it through my childhood and teenhood without being murdered or falling to drugs and alcohol.

But of course,I realized adults can fall to such things to.
It took a while for my little mind to wrap around the ideal.
But,thats life.

Sometimes.
Anyway,I'm happy. Thats all that matters right now.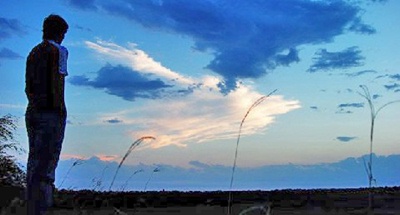 © Stefanie K., Katy, TX