I dream,do you?
January 9, 2010
I've never really considered myself 'average',as cliche as the new age has made such a word.
I don't see myself living an ordinary life,I want to be known before I leave,and when I do eventually leave,I want to leave with a bang,maybe a mystery that will follow on for many years afterward.

I cannot visualize myself,getting married hoping I really am in love,expecting baby numero uno along,and moving into a dainty quaint little house,working a nine to five job,and house work.
Loving husband coming trotting home with his breifcase,walking up to our white pickett fence,smiling upon entering.Claiming a tainted love for one other person who,in reality,you've just grown a surreal tolerance for.This isn't exactly the case in most marriages,but in a high percentage,yes,oh yes,it indeed is.I don't see much of a productive outcome coming out of such a world for me.

Strolling along in the town Home Depot with Mr.Romance strumming not far behind,who put the ring on your finger and the child in your body.Arguing about color palettes,paint,rugs,and toilet paper. How romantic. I just can't wrap the ideal around my head.. falling in a deep and hopeless love,only to end up leaving eachother over car payments and cabinet doors. I guess it takes a very strong dependancy,which I don't possess an ounce of in my entire body.
I don't want to settle down into the suburbs and raise children who will defy me someday anyhow.
Trying to convince myself I love the man who claims he loves me,and trying my hardest to persuade me my life has been fantastic.Growing older,and older,being separated farther and farther from the dreams I once knew every moment that surpasses me. My two perfect little well-rounded babies growing up and moving on only to fall into a life basicly mimicing my own. Their children do the same,at which point,is probably my time to leave the world. Does the cycle not have an end,and a new beginning?

But,I also don't want to become a blood-thirsty celebrity thriving on fans,fame,and fortune. Nor an international singer,superstar.
And I really don't want to end up bagging an old ladie's groceries for the rest of my life either.

Maybe I'll run away and join a traveling circus,be a trapeze artist forever.
Or,maybe I'll just be a roamer. Me,my bag and ragged clothes,and the world.
Just traveling,spray painting some sort of symbol on some sort of artifact or peice of land in town after town,to remind them and myself that I've been there,and moved on. Excellent way to avoid being trapped,I suppose. I know for a fact I will not cross paths with the Playboy travency,nor the drugs and drinking scene. Wine from time to time,to pour into my inner creativity,but not enough to pass out in my own chunks on some poor soul's kitchen floor. No,no no.

Wherever I follow my path,I know without a doubt,that I want to see and visit as many places as I possibly can under whatever wages I earn to thrive off of. Meet and learn about millions of interesting people.Maybe I'll request a brand new vintage camera for a birthday in the future,and take photographs wherever I go. Snatching up souvineirs,phone numbers,and biographys.
And I also know for certain,that wherever I go,I will return to a large home,where I'll have almost every wall covered in bookshelves for my travel sovineirs,and all of the books I've lost myself in.
Maybe I'll even write a few of my own. Paint a few pictures. Sail a boat or fly a plane. I don't know,but I know I want to live it day to day,instead of decade to decade.


Someday.
I'll chase down whatever dreams I wish to.
And can afford.
That may be an annoying factor after so long.


But either way,I want people I meet on my travels,people,who's paths I intersect with.
People I meet during my travels,interesting individuals that will know my name,friends from my childhood that won't forget me,and after I've met so many people,I'll be famous.
Just a little different than Brittney Spears. Famous in my own way.
Millions of people will have heard of,or met me face to face. I'll tell them about me and shake their hand,and be on my way.

Then I would feel fullfilled.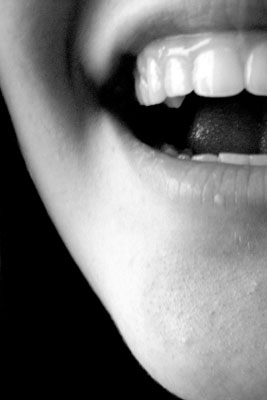 © Katya K.