Think Before You Quit......
March 13, 2010
Life as they say is no bed of rosses. Infact it can bring hell out of you when you are least expecting any disaster to come in
your way.And as a matter of fact at times you have to deal with things all by yourself.One thing what life makes you realise that everytime you may not be lucky enough to have support.Some of the roads have to be passed alone and that journey might decide your near future and sometimes your relations with close ones.And may be inspite of your best endeavours, things might refuse to turn normal.


Handling messed up situation is just not a thing.While going through a difficulty other things like pressure expectations of close ones, afraid of failure come attached with it.All you can do is stick to it and not quit.Because you might be tired and depressed and have lost complete hope but quitting is not going to make things better anyway.And one thing which I have learned and notice from my expierence is that when we are over everything and want to all do is run away as far as we can from everything, we fail to realise that the goal we are trying to reach is quite close and we can make it only if we stick to it.Somethings can be achieved only if one continues trying to the last,and not giving midway to
failure.There is always a chance that we are quite close to success, and that one stronger
attempt will help us reach our goal.


There is nothing right or wrong. And you need advice only when you actually know well what to do but wished you didn't.As we know our actions may go wrong
but never our conscious.Its you who have to decide what you want and which way to choose as there will be loads of people who will advice you for free but no one out of them can provide guarantee to you for their advice. So its always better to learn our
options well and then act accordingly........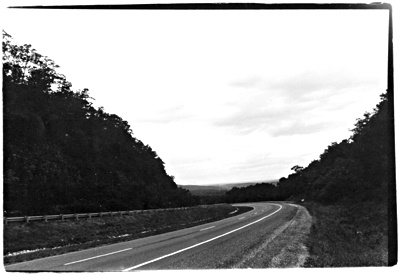 © Courtney R., Great Falls, VA