Lost...
August 28, 2011
Have you ever felt lost?

In your own world or in the real outside world?

If your anything like me, at some time or another you have, and this is my story.



I feel like I try to hard, and get nothing in return

I treat people how I would,

Go over and beyond for the ones that I love

But I never feel like I get it in return,

Over this past year, I had lost my best friend I could ever ask for, understood me in ways I didn't even know.

Hurt another friend in a way I can never forgive, but yet now is my closet friend I have, always there for me.

Thought I found someone who loved me as much as I love them, I did so many things for just to make happy but didn't seem to work. I know they tried to make me happy, things just seemed to be in the way.

Maybe my picture of how things should be is just to great, like the fairy tales, just too much to ask for.

Now I here by myself, in a sate that's not even me anymore, I feel alone as ever, I miss the friends I had, I miss the love that I once had,

Senior year is approaching fast, suppose to be the time of our high school lives. I hear everyone talking about Homecoming, and Prom, I once wanted to go, but now they just seem like a burden.

Is it too much to ask to have a special night? or a year? when maybe just a small fairy tale dream can come true.

Even just one, just to make this year count and mean something when we are all old and missing the good ol days.

What I see for this year is not what I dreamt of, If one just half of what I thought, I would be happy. I just feel lost.

Maybe I'll find my light, Garden angel, a sign, or what ever you want to call it, and get at least one fairy tale.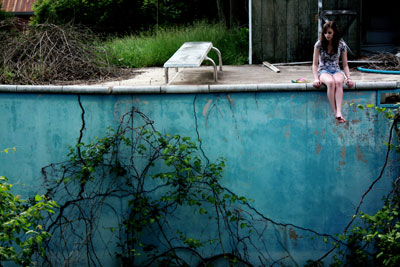 © Myra K., Somerville, NJ