Generia
August 29, 2008
We live in a world where we fall victim to a terrible plague called generia. Everyone wants to be exactly like someone else. Everyone has to buy the same products as someone else. It's a bit tiresome. Is there no cure to this disease?



I can only help but think that a lot of people have caught generia. They all say the same things, do the same things, and wear the same things. It's kind of boring. It seems like everyone wants to be like that person over there. When the person over there doesn't even realize that they exist. Why do people strive to be someone who won't ever even care about them? All I can say is, generia.

When I walk down the school hallways, I see these big clusters of people wearing basically the same exact thing and laughing at practically nothing, obvious victims of generia. I can only try my best to stay away. It's awfully contagious.


I try my best to not catch this terrible disease, but sometimes, you can't help to catch but to catch it. I know, I know, it's not your fault. Whose is it? You see some "popular" person buying this expensive top and you say, "Ooh! I like that!" and can't help but to buy it. Generia, that's all there is to say.


Right now, we must find a cure for this plague that has fallen over us! Dye your hair pink or wear mismatched clothes. Burst out into a random song that no one has ever heard before. Don't become a victim of generia, be yourself!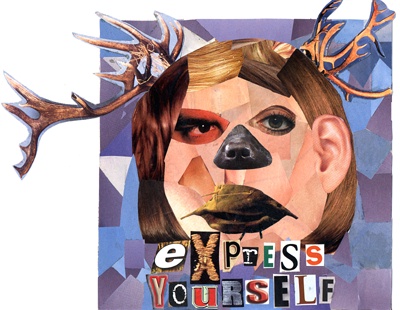 © Nate W., Arlington, IA