Stewart '08
MAG
I've come up with the perfect nominee for the President of the United States: Jon Stewart.
I think that Jon Stewart has the necessary experience to be the next leader of the United States. He has been in a few movies and on many television shows (including his major claim to fame, Comedy Central's "The Daily Show with Jon Stewart"), so he has proper public-speaking training. He has written many TV scripts, so maybe he could even write his own speeches. He was also a stand-up comedian, giving him the same fast-thinking skills that would be useful in a debate. Stewart even changed his name, so hiding from terrorists and assassins would be easier for him than for most candidates. Moreover, he has done many "average people" jobs, including working as a busboy, a researcher in a medical lab, a construction worker, and a puppet master. He understands everyday Americans, making him an ideal presidential candidate.
What also makes Jon Stewart a great nominee is the fact that he has all the personality traits necessary in a president. He is smart and quick-witted, which, in my opinion, are some of the most important qualities a politician could have. In addition, he is obviously honest since he voices his opinions openly and doesn't falter or flip-flop on issues. He connects with young people, which is imperative in an election. He could be the one who finally gets most of the 18 to 25-year-olds voters to take action.
Finally, what might help him the most if he were to run is that he is very charismatic. I, for one, am tired of presidents and other elected officials boring me to sleep. I want someone who can make me pay attention to current problems. A comedian president is just what our country needs. Finally, I agree with his politics, as I, too, am a Democrat.
I know that someone like Jon Stewart would be controversial and may create an uproar among older voters. However, this is the 21st century, and it's my generation who will inherit this country. Teenagers want someone who is both captivating and a great leader. We need an individual who cares about the issues but also cares about us. He (or she) needs to have the qualities of a good political figure and the qualities of a good human being. Jon Stewart fills this mold. He is smart, politically aware, experienced, and influential. Who could ask for more from the President of the United States?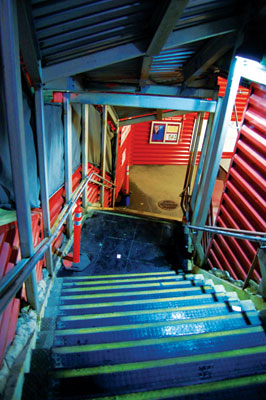 © Anonymous