Honest & Open
MAG
Last night I wrote a column for the school newspaper that described how I feel right now in brutally honest terms. I emailed it to our wonderful editor, and while she loved it, she also asked a very good question: "Do you want the entire school body, including our senior class, the staff, and the nuns to read this?"

That question pretty much matched my thoughts. I'm not a very open person; I tend to let only a few friends know exactly what's going on in my life. I suppose that's where my personality contradicts itself, because I'm also an honest person.

Being honest is difficult. It involves taking risks - huge risks - and putting yourself on the edge. Opening up to someone can be the hardest thing in the world and either lead to hurt feelings or stronger friendships. During the course of my life, I've experienced both.

In some ways, being honest can be a relief. Pretending is not only difficult, it's downright exhausting. Last year, when I discovered that I could be open with two people whom I was already good friends with, the load on my shoulders felt much lighter. It's comforting to know that I can say almost anything without fear of being judged or mocked. Telling someone your innermost feelings is scary; trusting someone with your heart and soul is hard. Of course, putting one's feelings into print for the general population to read is also rather frightening.

When I write, my brain turns off, which allows my subconscious to do the talking. Half the time, I don't even know what I'm rambling on about but somewhere in the incoherent babble comes feelings straight from my heart, unfiltered by my brain and its twisted thinking process.

I blew off my homework the other day to finish a book called Just Listen by Sarah Dessen. It tells the story of a girl who hides her feelings, burying them deep inside. Buried feelings, however, resurface at random moments, and you always have to be ready to repress them again. Hiding behind a wall might keep you safe for a while, but eventually the pressure will shatter it into a million pieces.

Both keeping and telling secrets is hard. But then, life is hard. There are never easy answers, and it seems as you get older the questions get more complex. Life's difficulties, however, are made easier when you have someone to share them with. It seems that answers are always changing, and there's always another side to ponder.

Now I have a new quandary: which column should I have published? The utterly honest and open column, or this one, where I contemplate being honest without actually revealing anything? Should I take the risk, or continue to hide under my mask, in my safe corner?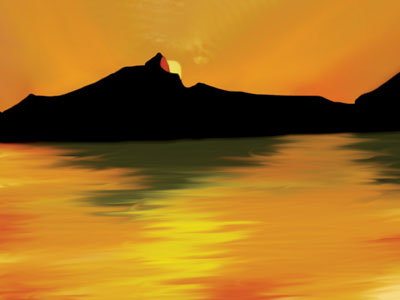 © Anonymous