Could the Holocaust happen today?
April 14, 2009
Many people believe that the Holocaust never happened and are in complete denial. But many people also say that the Holocaust did happen and that it was just a thing of the past. But we have to remember things because things in the past tend to repeat themselves if they are forgotten. Take the economic crisis we are in today, that's because a lot of people forgot about the Great Depression that went on just 50 years ago. Now I believe that the Holocaust could happen today for three main reasons, one is that already many people are denying that it ever happened, second is that there are so many more people on the earth with many more powerful religions being in more control, and lastly people are being a lot more racist, sexist, and prejudice.

My first point was that people are already forgetting about the last Holocaust with the Jews. If people are already denying and forgetting we are made more vulnerable to was is going on. And if we are vulnerable we made be made subject to another holocaust. Also if people forget then they won't know the sign if a holocaust is planning to go into effect.

My second reason was that so many more different people are on our earth and expressing themselves which may provoke somebody. So many more people are expressing their religions more openly along with their preferred gender. So if someone expressed themselves and another person thought that that person should be exterminated then more people like the other person could also be subject.

And lastly is because a lot more people are very racist and sexist in our world today. I think that this could contribute to the realty of another holocaust happening. It would probably be considered a Final Solution just as Hitler's was. It would probably affect the most powerful ethic group or religious group.

So my three reasons to why a holocaust could happen today are more people on our earth are already forgetting and denying a holocaust had ever happened, second that there are so many more people on earth with many more powerful religions being in more control, and third a lot more people are sexist and racist. So the next time you think 'oh, I don't need to worry about what really went on in the Holocaust because it's never going to happen' think again, because history repeats itself to the arrogant.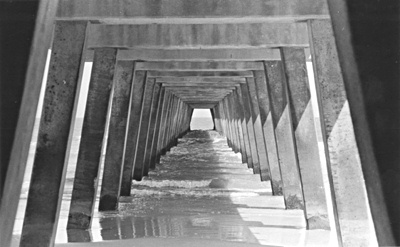 © Megan S., Marblehead, MA