Think Before You Speak
March 9, 2012
"Why're you acting so gay?" I hear as I walk down the hallway. I walk only a few feet further and hear, "OMG…you are sooo retarded!" As I get closer and closer to my next class, I hear many more conversations where people are using words that are not only inappropriate for school grounds, but can also be offensive to people whose lives are literally affected by these terms.

Now, I'm not implying that I don't ever use these terms – that would be a lie. However, I sometimes feel guilty when I say them. One 8th grader says, "People say these things all the time and I think it's morally wrong and hurtful. Only a few people actually tell others to stop saying these rude things." On the other hand, there are students who aren't bothered by this at all. Another 8th grader says, "I don't mind it. I know what people mean when they say it. It's just them trying to be funny."

If you've been watching the news recently, you may have seen the Tyler Clementi case – the story of Clementi committing suicide after his roommate watched him on a date with another man via webcam. You may also know that this unnecessary act caused much more commotion than intended. We all know that this is an invasion of privacy and bullying, but what some of us don't realize is that jokingly saying someone is "gay" or "retarded" can also be bullying. Name-calling is offensive and can lead to many problems.
Next time you're walking down the halls and you think someone is "retarded" or "gay", think again. Because, clearly, you weren't thinking hard enough the first time.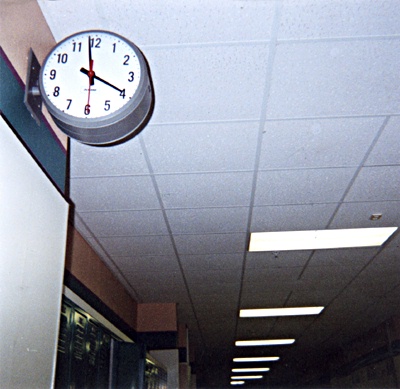 © Blake B., Highland Village, TX