Nelson Mandela : A Hero to Many and Villain to Others
April 10, 2012
"End this war now!" Those were the words spoken by a persistent man who had brought the uproar to many white and black South Africans. No matter the appearance or size, heroes can come from anywhere.

In the year 1910, South Africa was declared a country under the power of the British Empire where the new constitution gave all rights and authority to the whites. The new government made sure that the black South Africans would remain oppressed (treated unjustly by the law), exploited (taking advantage of), and separated by white people. Laws were passed down by congress to monitor blacks South Africans and strip them of all their rights. As the years went by, life in South Africa for blacks was becoming a living hell on earth. But on July 18, 1918 in a village of the Mvezo people in the rural land of Transkei, a savior was born and his name was Rolihlahla Mandela. He lived with the Tembu tribe and was the son of a tribal chief. He did house chores with his siblings and helped maintain the family farmland. By the age of seven, he had attended to his rural school and had his tribal name changed from "Rolihlahla", to "Nelson" by his teacher so that he would be able to assimilate (fit in) to English society. After two years, when he was nine years old, his father passed away filling his emotions not only with grief, but strength as well. Even after growing up without a father, he still overcame the obstacles that were in his path. This young cub was on its way to becoming South Africa's most fearsome lion.

Now a young man, Nelson "Rolihlahla" Mandela was engaged to an unwanted marriage by his uncle. Because of this, Mandela left his homeland and moved to Johannesburg city. He attended Fort Hare College when he was twenty years old, but was soon expelled because of a moral dilemma. In 1948, Nelson was exposed to the reality in the country of South Africa, that reality was apartheid. The unjust law that required blacks to live in townships (unequal size of land given to only black people) that were built with unstable materials and the special I.D. passes that they had to carry as they traveled or else they would have to face the consequences. As apartheid raged on, so did Mandela. He then decides to join the A.N.C. (African National Congress), an organization that was created in 1912 just two years after South Africa was declared a country. It was formed to fight against white domination and help give equal rights to their people. As they continued their fight for racial harmony, Nelson had become Commander-in-Chief of the A.N.C. and was a revolutionary symbol to his people.

But alas, not even the help of the powerful activist was enough to free the black South Africans from their chains of despair for he was only just one man. And in the year 1962, Mandela was arrested for recruiting, sabotaging, and causing the act of a violent revolution and was sentenced to life in prison on Robben Island (a maximum security state prison located at the coast of Cape Town). At Robben Island, he was given a cell that measured 7'x7' and it was lit by a single 40-watt light bulb. The cell had a mat for sleeping and only two blankets were given to him. Life in prison was hard for the political fighter for he was awakened each and every morning at the crack of dawn to work in the limestone quarry (mine). As the years went by, not even prison life was able to crack Mandela for he was a patient man who took the time to plan his actions. He had fought for equal prison rights and had transformed Robben Island prison to a type of university. Prisoners would receive free education programs and free medical treatments as if they were being taken care of at a summer camp. Despite being behind bars, he still had the fighting spirit and soul that resembled the deceased Dr. Martin Luther King Jr. And in 1990, South African President F.W. de Klerk had announced that the government will be releasing Mandela within days.

It was in February 11, 1990 on a Sunday at 4:15 p.m. where Nelson Mandela was release after 27 years (10,000 days) to repair the his country at the age of seventy-one. After his release, Mandela was awarded the Nobel Peace Prize with de Klerk in December 10, 1993 where there he had given his acceptance speech at the ceremony. Later on in the month of May 10, 1994, Nelson Mandela was elected President of South Africa where he had won by 62% of the votes in the election. His goal now was to unite the nation and by doing so, he had supported the countries rugbee team "Spring Bokks" to win the World Cup Championship. If they were victorious, they would have inspired the nation to reconcile and look towards a better future. Even after the years of suffering that the whites have given him, he still reconciled (forgive) and treated them the equal respect that he had fought for his people.

Nelson Mandela is a hero because he had thought of others rather than himself and had spent 27 years in maximum security prison for his belief in racial harmony between whites and blacks. Despite the harsh and cruel treatment that he received from the white South Africans, he still forgave them for what they had done. He is also somewhat a villain for he had barely spent time with his family that led to the divorces of his ex-wives, Evelyn (deceased) and Winnie (criminal). That is what doesn't make a hero at all where you would rather choose something over family which is what he did only with politics. In the end, nobodies perfect, not even heroes themselves.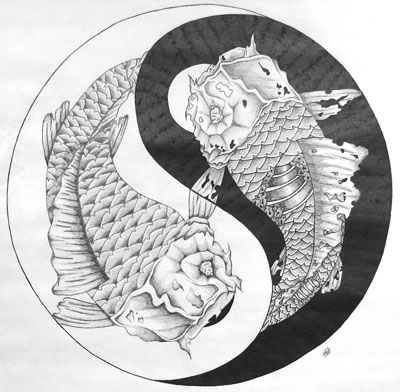 © Matt F., Pierz, MN