Parental Rejection
November 19, 2009
I've never really been sure if I was a lesbian or bisexual. But last year, I met the most amazing girl in the world.

Even though we were both in relationships at the time, I felt a sort of connection. We mostly talked on Myspace and we'd just talk for hours. It was really hard keeping it from my parents because I wanted to share my happiness.

If you're in love then why should you have to hide it? But I had a pretty good reason. I knew that if my parents found out about us, my relationship would be over. And I was right.

One weekend when I was at her house, I got a phone call from my mom. She said that she had a problem with something on my Myspace page. I had set my orientation to "Bi" and my status to 'Married" because I didn't think it would be a big deal since all my friends knew.

After I got off of the phone with my mom, I told my girlfriend what happened and we decided to just break it off. We hardly got to see each other since we didn't go to the same school. I knew that even if we did, my parents would have transferred me out as soon as possible.

When I got home my parents and I got into a huge argument. I just didn't understand why they refused to accept me. I know they love me, but doesn't that mean they should try to accept me? My parents banned me from using the phone or the computer because they didn't want me talking to her anymore.

It's been about 2 months since I've last seen her. Everyday it hurts even more. Of course I still sneak phone calls and emails, but it's not the same. I miss being able to see her and say "I love you "to her face.


Things now at home are really weird. My parents are acting like nothing ever happened. It's like they're trying to forget everything, and that makes me angry. This is still affecting me. I can't just pretend that everything is fine.

I'm not confused. I know exactly who and what I want. Being gay or bisexual isn't a curse. People need to realize that they should love others for who they are and not for who they're in love with.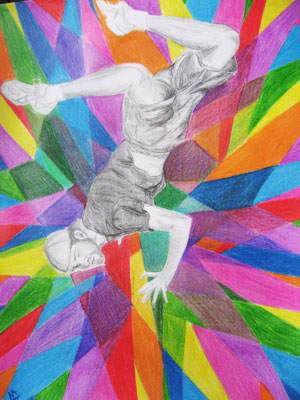 © Carollynn G., Hawthorne, NY