My knight in a white dress
January 14, 2010
When I was little, I used to dream of being a princess—all young girls do don't they? I dreamed of being locked in a tower, where my white knight would rescue me. We would love each other, get married, and live happily ever after. No one told me that I could only love a specific type of knight, no one told me that I couldn't love my knight if she was a woman.

In some places around the world being gay is considered illegal and is punishable by death. America is not one of these countries, though many people have been murdered because of their sexual orientation. If this is considered to be acceptable, then someone had better come kill me now because I am guilty of this crime. I am guilty of loving another human being. I guilty of being who I am.

I am not even trying to touch upon the subject of gay marriage, I am talking about the everyday life. Walking down school hallways with people looking at you sideways, with snickering that disappears when you turn around, whispered words of f*****, and d*** swirling around you. I am talking about teenagers who kill themselves because people actually tell them to. "Got kill yourself f*****" is something that I have heard one to many times. I am talking about the newspaper stories about the kid who was pushed in front of a car, or beaten to death because he or she loved someone of the same sex.

Does all of this mean that little girls are not allowed to dream of their perfect knight? Just because that knight may just wear a white dress? Does this mean that "and they lived happily ever after" is not possible for some people? I do not know.

All I know is that I love my knight in a white dress.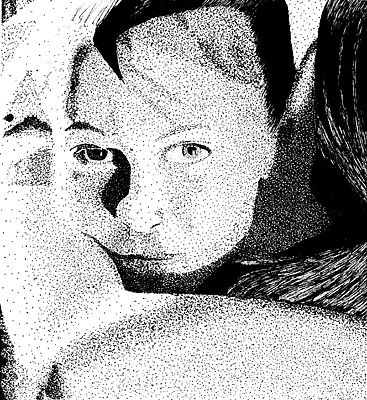 © Abby V., Cowdrey, CO