In defense of "that's so gay"
November 16, 2010
The controversial expression "that's so gay" is uttered by many tolerant high school students. It is an innocent idiom and should be the least of society's concerns. Unfortunately, gay rights activists attack the phrase like it's hate speech.

Certain activists see the word "gay" in the phrase literally and associate it with homosexuality. However, among our generation, the everyday understanding of the phrase has absolutely nothing to do with sexuality.

For example, when students say a homework assignment is "so gay", they are saying that it is pointless. After all, can homework really have sexuality?

What students mean is that the assignment is "so pointless." When they say the phrase, they do not equate "pointless" with "homosexuality" because they are commenting on a useless chore, not a sexual orientation.

I have uttered the expression many times. But it is ludicrous to say that I would mean anything other than the fact that an assignment was futile busywork.

Nonetheless, I have heard hateful speech at school. Whether justified by the Old Testament or an ignorant upbringing, there is hate speech to worry about. Those that hate based on ignorance and fear should be shamed.

However, those who use innocent slang should be left alone.

In our society, we focus on addressing harmful actions. That is why the police are supposed to focus on preventing drunk driving, not jay walking.

Likewise, students who say "that's so gay" do not violate other students' right, according to my high school's Agenda, "to be in an environment free of discrimination." The phrase also does not create "a hostile, offensive or intimidating environment based on … sexual orientation" because the phrase does not describe people.

The Agenda rightfully focuses on actions harmful to students. The phrase does not discriminate because it is free of homophobic meaning. While certain gay rights advocates see an ignorant, hateful expression, I see teenage slang unrelated to homosexuality.

But to those who are offended by my words, I regret my inarticulate speech habits. I hope you will forgive my own and others' politically incorrect speech: we are not your enemies.

But attacking students' harmless slang? That's so pointless.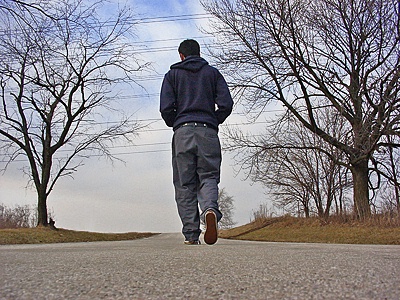 © Greg K, New Lenox, IL