Circles and Squares
March 19, 2011
I'll just say it: I'm sick of politicians discoursing on how our differences will bring us together.

Am I the only one who doesn't see a contradiction hidden cleverly in that little device designed to earn votes?

Differences do not unify people. They merely widen the gulf.

Remember those tessellation papers we used to do in elementary school math? The ones with thousands upon thousands of repeating shapes, each one perfectly fitted in next to all the rest? Isn't that an image of harmony, of equality, like all the politicians always say?

You couldn't do that with different shapes, now, could you?

No. You couldn't. It's a mathematical impossibility. You cannot make a tessellation with circles and squares. It doesn't work.

And as such, our differences do not bring us together. More often than not, differences create hate. It is difference between people that has created such prejudices as racism. "You're <insert color here>. I'm <insert different color here>. We're different. I don't like you," is the foundation of racism. Differences spread us further apart.

Instead, it is the things we share that bring us together. People bond over similar tastes, identical likes and dislikes, and so on. Think of the thousands of Facebook groups there are. Those are based on things people share.

It is the sides that fit together that create the tessellation.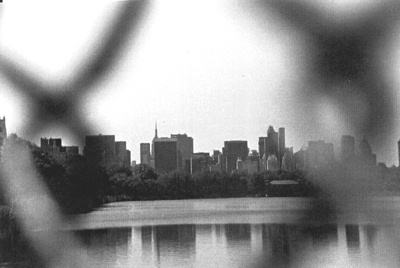 © Sarah M., Phoenix, AZ