THH: I'm Pro-Racist If You're Not
November 7, 2014
Our lunch table is a circle, a bunch of old junior high friends who had stuck together through the luck of schedules. Two of the boys there happen to be ethnically Indian, and were musing to each other one day.
"There's so many freaking Indians in this school," one said.
"Yeah," agreed the other.
One of their friends, someone who was decidedly not Indian, added in neutrally, "I know."
"Shut up," the two boys said immediately.
Although it was a quick exchange, the scene stuck to me. I thought about it, and soon realized this sequence—I can think this because I'm already this race, blah blah blah, wait, you agree? Shut up—was not uncommon at all. Because although the three people talking above were genuinely friends, there was something bigger at work there.
Ethnically, I myself am 100% Han Chinese. It has been part of me since I was born, and it will be today, and it will be for the rest of my life. Sometimes I adore it, other days I hate it, but I've also accepted I can't imagine it any other way. 
And because of this, I suppose you could say I see things in a different light. When I walk into the classroom, I don't immediately notice how many boys and how many girls there are—I immediately notice how many Asian boys and how many Asian girls there are. When I am talking to someone, I recognize their race—African American, Indian, Latino, Russian, French, you name it—and then I let it go. I don't characterize people by their ethnicity, but I don't ignore it, either.
But when someone talks to me about Asian people, there's a fine line in sand. My thought process literally speeds up, and I have to restrain myself from seeing things how I normally see them. I tell myself I will not be offended for no apparent reason, nor slip into the guise of a self-deprecating orator with a hypocritical twist. It's harder than it seems.
Because when I do so, I am feeding racism and the prejudice that still—unbelievably, you would think—resides in our society today. Yes, I am feeding racism against Asians, despite the fact I am Asian. It is because though racism is unfairness against those of a certain racial heritage, it is also supporting the idea a barrier exists. And that's what we're doing here.
Of course, should we pretend, then, that there is no race at all? Should we go about our lives in the pretension we are all one race, even as our senses know differently? My answer is: no. That is almost even more ridiculous. I strongly believe our differences, whether that is in our religions, preferences, or races, should be celebrated because they are different. There is value in that, one that simply has to be seen beyond the closed mindset many of us have now. And that includes me, as well.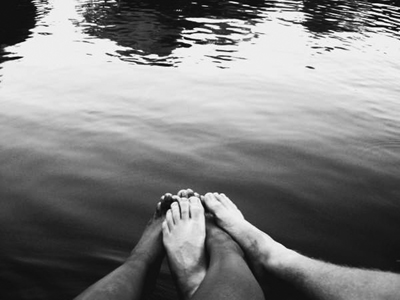 © Michelle W., Ada, MI