School Dress Code Letter
May 21, 2015
Dear School Administators,
I don't think my belly button, bra strap, legs, or back will distract any male students or faculty. This dress code is telling girls to cover up so that they don't distract males because "boys will be boys". It's hot outside. Girls are going to wear shorts and tank tops. We should stop teaching girls to change so they don't have to fear men, and teach men to respect women. This is simply perpetuating rape culture. If a girl's bra strap is "disrupting" to someone else, the person being "disrupted" should be the one who has to move or go sit in detention. Girls should not be taught to be embarrassed by a simple every-day garment. They should not have to sit in detention for wearing shorts that show one's thighs. We are not saying to tell girls to wear utterly inappropriate clothing but girls should not be punished as much as they are for wearing a tank top and shorts. Instead of publicly shaming a girl for wearing shorts on a hot day, you should teach teachers and male students not to over sexualize a normal body part to the point where they can apparently not function in every-day life. It is not a girl's fault if her bra strap is "distracting" to her male peers.
A few months ago, myself, and a few other female 8th grade students approached our vice principal during our lunch period after she made a speech about how students need to be following the dress code. Basically, we said that we thought the strict dress code and the school's attitude towards girl's showing any part of their body was plainly sexist. Rather than teaching girls to hide their body, we should be teaching them to love their body especially when girls are already self conscious during puberty any way. Her response was on the lines of, "so, if somebody put a bowl of candy in front of you, [In reference to girls showing their body parts to men] would you take some? That's why girls can't show their 'goodies'." It took me a while to realize what she said was wrong. Statements like that are the reason why girls can't walk down the street alone. This statement is telling us that boys have a right to rape or sexually abuse us because we are wearing shorts or tank tops. If rape or sexual abuse does happen, you are telling girls that it is their fault. We need to teach boys that this is not okay. Women are not sexual objects.
We believe having a dress code as strict as this one is unnecessary.
Sincerely,
Your Students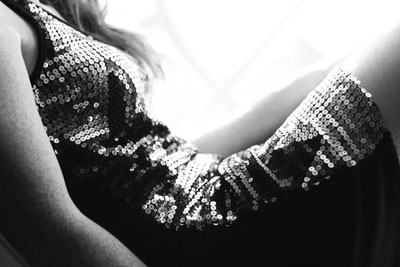 © Ashton D., Vincennes, IN