Crack: And Why It's Not Funny
September 28, 2009
Crack: And why it's not funny.

"He's on crack or something!"

"Are you on crack?!"

"This stuff is as addictive as crack!"


You've heard things like this being said, but have you ever really listened? Have you ever thought that maybe, it's offensive to joke about such a serious drug? Maybe there's someone out there--perhaps sitting right next to you--who shivers every time they hear the word "crack". It's not a pretty word, and it's even uglier when it affects you on a personal level.

What if your father was addicted to crack? What if he had been for nearly five years and you only found out a year ago? What if he didn't admit it, but his girlfriend had to tell you? What if he had two heart attacks, open heart surgery and a stroke? What if he escaped to a foreign country where he didn't speak the language and planned to stay there? And what if, after all of that betrayal, he decided he wanted to act like your father again? What if he just showed up, went to Narcotics Anonymous, said he was clean and expected you to hug him wholeheartedly?

And I know it sounds absurd and entirely impossible. But it's true, things like this happen every day, and just because they're hidden doesn't mean they're not there. For the past couple years, I've been experiencing each and every one of those things first hand. I am the daughter of a crack addict. I am scared and damaged, my battle scars a plentiful and ugly. And hearing about them in a joke hurts more than the wounds themselves.

People say it as an afterthought. It's no big deal, "Are you on crack?!" is a perfectly acceptable question when someone is acting out-of-the-ordinary. It's a question I've been asked myself. The person who asked me thought nothing of it. But when your parent is an addict, you already have fears and insecurities. No matter how different you are from your mom or dad, no matter how good of a person you are--you're always afraid that you'll be exactly the same as them. So asking someone who's mom is an alcoholic if they're drunk, makes the worry even more that they'll turn out like their mother.

Crack is no joke--there's absolutely nothing funny about it. Every time I hear the word I shudder. It's hard to face, it's hard to deal with. And it's not something I like to think about. So do me, and thousands of other teenagers all over the world a favor and don't joke about substance abuse. We're not laughing.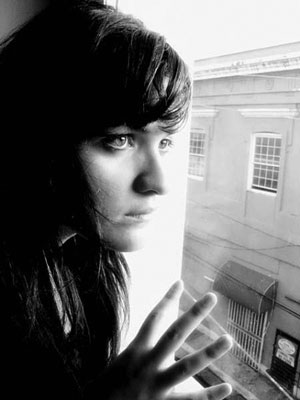 © Anonymous