Why do they do it?
February 24, 2010
My friends smoke pot, my mom smokes cigarettes, and my dad drinks beer. I don't know why my dad drinks, he said it tastes great and calms him down, when actually it tastes like urine and makes him stupid. I'm never going to drink that stuff.
My mom's a nurse she curse diseases and helps save lives,but she smokes almost one whole pack a day, she tells me we need to save money and she waistes money on her smokes.
My friends are idiots for smoking pot, eating shrooms, and tasting acid. when they smoke pot they act wierd and do stuff that makes them break bones. when they eat shrooms they think I start throwing up blood when I'm just talking, when they try acid they see me as a skeleton and get scared and throw me out.
My dads acting stupid, my mom's dying slowly, and i'm starting to hate my friends. I think sometimes they do it to annoy me, or even tease me. It just makes me mad that they know it does all this, but they still do it anyway.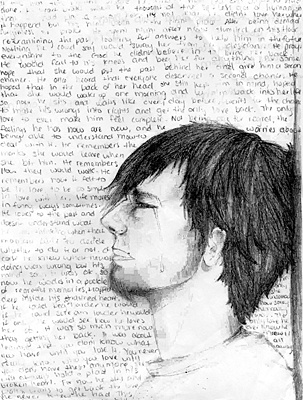 © Annie M., Columbiana, OH