Why Should She Trust?
August 10, 2010
Why should she trust after she has been tricked? Why Trust after her own family threw her under the bus for their own benefit? They tried to sell her, why trust them? Why trust at all after everything went wrong?

Her Father was a cop, a drunk and a junkie. He owned a gun, he used it plenty. Why should she go back? They'll own hurt her again. Her heart was ripped out, torn into pieces. They broke her, she cannot trust again.

Her mother went along with it, watched it all go down. Never raised a hand, let alone her opinion. She drank with him, smoked with him, and did the heroin with him too. Why trust
her?

The girl wanted out, thats what she got. She ran, she's gone, she ain't comin' back. She can't trust no one, not even herself. She knows she can't run forever, but she won't go back. It's all too crazy, to weird, to scary. She'll never trust again, never try, never care. She can't give her heart the chance. She might be hurt again. Why trust herself?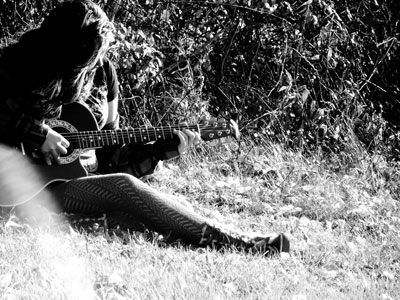 © Chela T., Southampton, NY