The Immortal River
May 14, 2015
When seeing the actor River Phoenix for the first time, I was not enchanted. To me, his picture was merely another face, one that I could easily forget. While his asymmetrical features contrasted nicely with his long blonde hair, he did not evoke any sort of reaction within me. I merely turned off my phone and went to sleep. And noticing that many of his pictures were from teen magazines, and remembering my mom telling me that she had a crush on him when she was my age, I could not comprehend why so many people thought he was gorgeous.
When seeing River in a movie clip from Surviving, when he was at the tender age of eleven or twelve, I was impressed. His character, a little boy grieving the loss of his brother, jumps through different stages of grief: denial, depression, anger, and eventually, acceptance, all within the span of seven minutes. Throughout his whole performance, I felt that he was very genuine, portraying the pain in a very honest way. He got very emotional without it ever seeming forced or scripted.
When I saw him in the incredible movie Stand By Me, I was amazed, and liked him instantly. He sparkled. You could tell he was a great person from the moment he said "Kids lose everything unless there's someone there to look out for them."
And when I saw him in Running on Empty, that was when I understood. Everything he did, from the words he said to his facial expressions, was a work of art. I felt like I was seeing him, not a character, and I witnessed the distance between us that felt so far suddenly grow closer and closer. His kindness, his wisdom, his vulnerability, everything about him radiated through his every movement, and shined through his acting. There was one scene where he was crying, an expression of fear, anguish, and relief all superimposing themselves onto his face, his ocean-blue eyes tilting to the left of the camera, and I remember thinking: You can see through his eyes and into his soul.
I became fascinated by the elusive River Phoenix, and wanted to know all about his life. I would stay up late watching interviews, tributes, movie clips, listening to his music--- pretty much anything I could find. Along with that, I read his biography, and my heart and my thoughts truly became one at that point, and I began to cry. I realized why it never seemed like he was playing a character; his pain was real.The traumatic abuse he experienced as a little boy, the pressures to provide for a family, the stress of surviving in Hollywood all while maintaining a perfect image was too much to take.
With many other people, I would be enraged. Mad that they succumbed to pressure, became a stereotype, contributed to a way of life that is still stealing the lives of many others today. But with River, I was sad. As Anthony Clark once said, "He was there for everybody, but nobody was there for him." He was a beautiful person, whose life got stolen. He suffered sexual abuse as a little boy, resulting from a cult that his parents joined. He developed an image as the poster child for a clean-living life, being an environmentalist. Whenever anyone needed money, they would go to River, from the time he was ten years old until his death.
What amazed me so much after reading all of this about him was that he never seemed to lose his soul. While his choices were bad, everyone he worked with loved him deeply, and he could still show his fans that wonderful side of himself. He never stopped speaking out for what he believed in, whether that was for human or animal rights. He saw every living thing as an equal. If there is anything that River has taught me, it is that just because someone makes bad choices it does not mean that they are a bad person.
River inspired me. It is such a beautiful gift to know that someone can influence people, bring beauty to their lives, even twenty-two years after their death. On my search for someone to understand me, I found River. Seeing him unfold on screen gave me someone to relate to and provided me companionship. Whenever I am going through a hard time, I feel as if he is there, guiding me. Every time I see good in the world, I smile, because I see him.
There was one day where I was thinking about him, and trying to figure out what the essential hook was about his performances, what really made him shine. I started to examine his vulnerability on screen, revealing the actual pain that he experienced. And that's when it hit me.
He made pain beautiful.
All of his inner anguish was expressed like a work of art on screen and in his music. And while that was not enough for him to battle his inner demons, he turned the hurt he was feeling into something that can be treasured, that can help people, that can become the one immortal part of him. And to me, that was his greatest gift.
When I think about River, I don't think about the fact that he is gone. I think of what he was able to express in his life, about how much good he brought into the world.
And that is something that will never die.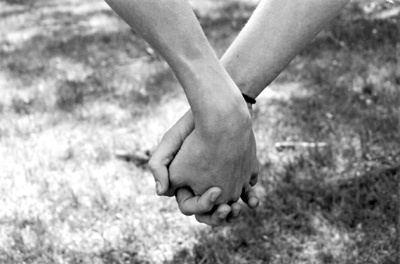 © Alexa T., Pompton Plains, NJ