Ban hunting
March 16, 2010
Hunting was once considered a test of courage and manhood. Now instead of it being a fight between a predator and a prey it is just the killing of less powerful animals. Centuries ago hunting used to be a fair game between animals and humans but since the invention of tools, the humans have gotten an advantage. This advantage is causing the balance of power to change and gives humans an easy kill on the defenseless animal. Some prey are also given the worst treatment because of traps or other devices that are used on them. This "sport" that people call hunting is a dangerous thing and it can cause animals serious pain. Getting rid of this "sport" will benefit the animals lifestyles.

Traps are one of the main tools used by hunters to capture animals in the wild that are too evasive. There are many types of traps that hunter use but a common trap is the leghold trap. This trap holds that animal there while the hunter comes in and kills it. The hunters say it's a painless device but some people have said they've heard animals crying in the night from the pain. Sometimes animals even chew off their own leg to escape. The "instant kill" trap that hunters say is a "humane" way to kill an animal, causes painful death instead of a painless one. 15% of the time the trap actually gets the vital point and kills the target but 40% of the time it can miss and leave the animal there to die a slow and painful death.

Hunters also say they want to seek a "fair chase" with an animal but hunting is unfair by far. Even when we don't use cheap tactics we still have an unfair advantage over the animal. Even if the hunter is fighting a dangerous animal such as a lion or tiger he has nothing to fear because it can't get near him while he is holding that powerful weapon. In retrospect hunting also has another name which suits it better: The triumph of man over a lesser creature.

The worst hunting that is practiced by richer people is the fact that they can buy exotic or even endangered animals from zoos or places that they can use to hunt in an area. This is called caged hunting. It is very unfair to the animal because it has lost its power to survive and is placed as a easy kill. I wouldn't even call this hunting i would just it under: massacre of animals.

Some people, mostly hunters, have said that hunting is actually a good thing as it can keep populations of animals down. In most cases they are referring to deer's . They say that the deer's are over populated and they are running down into cars and streets in suburban landscapes. and can be controlled with hunting. I have to disagree with this because reports have said that most of the deer's are coming down during hunting season which means that the hunters are the ones that are scaring them down there. Also the deer population will lower itself when they run out of food that they are coming for.

Hunting should be stopped before it gets too out of hand and wipes a species off the planet. We need to stop this killing by getting officials to ban this sport. So while we sit here those hunters can be out there killing animals as we speak. So we need to protest and use the information to end this torture.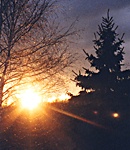 © Anonymous