Shawdow...
January 16, 2012
You see them every day.
They walk beside you on your way to school.
They follow you to the mall.
They accompany you on a date.
They run along with you on your morning jog.

You never would have guessed it…

They're always there.
But do you know why?
Why do they follow you everywhere?
Why are they always black?
Why is it we can't see them in the dark?

They become darkness…

They watch you while you sleep.
They watch for weaknesses.
They know your every move.
They know everything about you.
They are silent stalkers…

For what would be a better cover up, then being a shadow?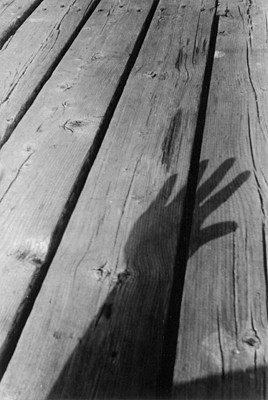 © Janet D., Marblehead, MA