THH: Economics vs. Environment
March 20, 2015
Up next is Economics.
Economics clears his throat. Economics says hello everybody, good morning and how are you. Economics surprises us. Economics talks about the Arctic situation. Economics says research has gone on to look into the ice and gases trapped below in million-year-old ice, in order to study past levels in the atmosphere. Economics says we have made some relatively enlightening discoveries. Economics says the CO2 levels are relatively low now as compared to then. Economics says it is a mere decimal. Economics says the Arctic scare cannot be as effectual as the smog situations down in the cities like London, or Beijing. Economics says that is a separate problem. Economics says now onto the drastic oil price drop in Russia…
Economics is wrong.
Economics should be sweating, clutching his cards to his chest, and breathing like a dog. Economics should be ready to scare the pants off us. Economics should be ready to announce an incredible sacrifice.
No such thing comes out. Back to our friends in the Kremlin.
Sitting in the last row is Environment. Environment is sweating, clutching its cards to his chest, and breathing like a dog. Extinction sits next to Environment, too close. Environment is ready to scare the pants off us. Environment has already made too many sacrifices.
There is a problem. No one's listening.
Now, Environment politely takes the stage. Environment says yes, recent research taking place to drill into age-old Arctic ice is working. It is giving us shocking numbers. Environment gulps. Environment says as announced already in 2013, carbon dioxide has passed a long-feared milestone, one the earth has not seen in the last few million years—long before humans evolved. Environment says nations are aware. The audience nods. Environment says nations are aiming to slow this increase, but cannot begin to realize what is happening. And unless they do very, very soon, Economics will be forced to be severely hurt.
Economics is not offended. Economics does not even consider this a potent death threat.
Environment persists. Environment says that carbon dioxide levels rise and fall with the seasons; for example, leaf growth in the Northern Hemisphere should pull the parts per million CO2 level below 400.
Deforestation looks sullenly out from its corner in the room.
But Environment reminds everyone desperately this even cannot save us, as we are forcing ourselves into a time where this cannot offer a significant enough reprieve.
Environment now sighs. Nobody in the room is old enough, it seems. Environment talks about the December 1952 London smog disaster, if anybody here can please remember. The low visibility level, toxic darkness, and deadly mix of sulfur dioxide and smoke cloaked the city for days. Respiratory illnesses drowned more than 12,000 lives, as the PM10 concentration in the air had reached 14mg/m3, 56x the normal level.
This spurred the 1956 and 1968 Clean Air Acts to action, but the 1991 smog disaster in London showed much more action will need to take place. More and more cities are falling into the pollution spiral, especially those buzzing with nonstop cars, buses, and people. A blue sky has become so rare in China's smoke-muffled Beijing and Shanghai that lung cancer stats have skyrocketed.
Environment wants to snap at the audience. Environment needs them to see this is an issue that surpasses national alliances. Environment needs people to realize saving the planet they inhabit means more than college, careers, and culture combined. Environment needs people to realize every normal person's life is at stake, as well as any great person's legacy. It all goes down here, on Planet Earth. 
Environment can't. It doesn't work that way.
It's still not working.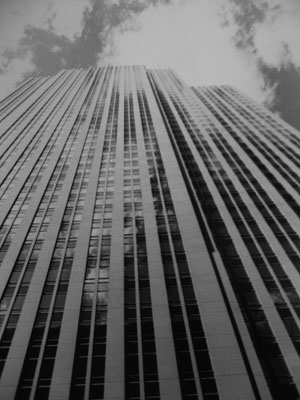 © Aaron B., Eagan, MN