Teenagers & Love
October 7, 2009
Who would of thought someone's whole life could be turned upside down because of three words? I couldn't understand why my friends would go crazy over some boy. Of course I had boyfriends like them. But they were just like my friends to me. I wasn't about to drastically change my life!

However, my opinion on love has changed. You can meet someone that will make you feel like your on cloud 9. For example, my current boyfriend was like any other one I once had. But my feelings changed over time as he would visit me when I was ill, buy me unexpected presents and come straight round to my house whenever I had a problem. This made me feel like I couldn't live without this feeling. But don't get me wrong, I know love is never perfect. My boyfriend and I argued and still do sometimes today, we may have different opinions on things and sometimes we may be too busy to show how much we love each other. But if everything was perfect, it would be rather boring, wouldn't it?

After all, I fell in love with someone imperfect. Why would I expect them to be like something out of a fairytale book? Love is never like that!

I would also like to add, those of you who haven't found great love yet. Don't stress over it. It will come in its own time and even if it doesn't work out, there are other fish in the sea. We are only young once! Please do me a favour and don't worry if you and your partner don't love each other 'forever'. You have your whole life to find the one you want to be with for the rest of your life. Don't feel like your teenage years are for finding your future husband or wife.

I know i'm still young and I have a lot more to learn about love and life. But this is just how I feel.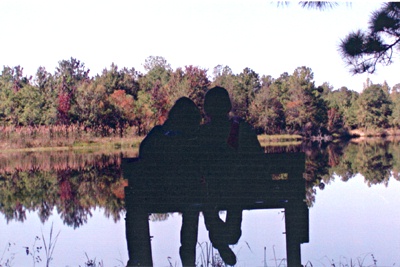 © Heather J., Slidell, LA